On the weekend of November 7th and 8th we completed another successful Rural Buddy Team Essentials Course. As usual, the students were somewhat overwhelmed by the amount of information that needs to be remembered for what many believe is the "simple" task of security patrols.
This was also the first class that I added a "Basics of CQB" section to the instruction. The addition to this course was well received by the students, and the feedback was all positive.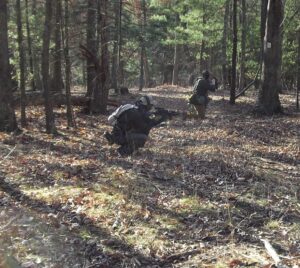 The normal schedule of training for a RBTEC goes like this.
DAY 1
An orientation and safety brief for all attendees.
Purpose of the course
Camouflaging techniques
Individual movement techniques
Cover and Concealment
Pace Count and it's relation to Land Navigation
Basics of patrolling
Patrol #1 with contact (Daylight)
Patrol #2 with OpFor Ambush (Daylight)
Crossing Danger Areas
Patrol #3 with OpFor Ambush (Daylight)
Patrol #4 with OpFor Ambush (Daylight)
Night Operations Techniques
Patrol #5 with OpFor Ambush (Night)
Patrol #6 Ambushing OpFor (Night)
DAY #2
Close Quarters Battle Basics
Review of Patrol techniques
Safety Brief for Live Fire Exercise
Long Patrol  with a Live Fire "Assault/Break Contact" Drill (A/BC Drill)
Return Patrol to Base Camp
After Action Review
It is a packed two day class, but, with the number of patrols conducted, the students generally have picked up and retained some tactics, techniques and procedures that will stick with them. We were fortunate to have some friends from One Shepherd available to operate as OpFor, and they brought along their MILES equipment as an added bonus.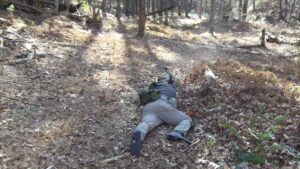 We don't know what our future will bring us, but we do know we have the ability to affect how we can deal with the troubling times that are coming. The preparations of your supplies and abilities are in your hands, and what is available to you today, could very well be unavailable two months from now.
The next RBTEC will be on January 16th and 17th, 2021, at Echo Valley Training Center see the MDT website for specifics.
JCD
"Parata Vivere"-Live Prepared.