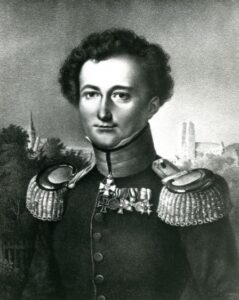 We appear to be in a "Perfect Storm" of situations and scenarios that only the "Head in the Sand" types can envision having a non-violent ending without a great deal of suffering and loss. As many have said before me, no one will step up unless they feel they have no choice and "Feel the Pain". This "Pain" is usually due to a loss of their economic means/survival to support themselves and those they care about, or because they feel they are in the crosshairs of a powerful Federal, State or Bureaucratic entity, Hell-bent on their destruction, due to patriotic and/or religious beliefs and convictions.
Considering many of the readers here fit one or both of the above-mentioned categories, I think it is important to reiterate several key tenets/quotes from well-known "Thinkers" of the past. One should keep some of these in mind when all about you seems chaotic or that it is beginning to unravel. Whether it concerns thoughts on personal preparedness or training, the realities of warfare, what makes a good combat leader, and even some on the attributes of good character, these are thoughts to ponder.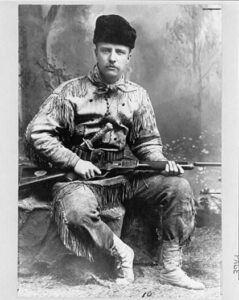 PREPARATION/LOGISTICS
"Make preparations in advance … you never have trouble if you are prepared for it."
Theodore Roosevelt
"The line between disorder and order lies in logistics."
Sun Tzu
"Amateurs talk about strategy and tactics. Professionals talk about logistics and sustainability in warfare"
General Robert H. Barrow
CHARACTER
"… a strong character is one that will not be unbalanced by the most powerful emotions"
― Carl von Clausewitz, On War
"Knowing what's right doesn't mean much unless you do what's right."
Theodore Roosevelt
"No man is worth his salt who is not ready at all times to risk his well-being, to risk his body, to risk his life, in a great cause."
Theodore Roosevelt
"Victory is reserved for those who are willing to pay its price."
Sun Tzu
TRAINING
"Plan for what is difficult while it is easy, do what is great while it is small."
Sun Tzu
"Sweat more during peace: bleed less during war."
Sun Tzu
"Knowledge must become capability."
-Carl von Clausewitz.
LEADERSHIP
"A leader leads by example not by force."
Sun Tzu
"Weak leadership can wreck the soundest strategy."
Sun Tzu
WARFARE
"In the whole range of human activities, war most closely resembles a game of cards."
― Carl von Clausewitz, On War
If you remember and apply the lessons taught by these few quotes, you will be miles ahead of not only the average "Prepper", but the "LARPers" and "Moolisha Kernals" as well.
JCD,
"Parata Vivere"- Live Prepared.