072322JAN20 ATTACK ON AIN ASSAD AIRBASE IVO AL BAGHDADI IRAQ
Multiple outlets are confirming reports of rocket impacts at Ain Assad Airbase in western Iraq, near Ramadi and home to US and coalition troops. Rocket size unconfirmed, trajectory unconfirmed. Suspected Iranian sourced, no additional data. Unknown casualties.
Five days ago Iranian Katyusha rockets were confirmed to be used in Baghdad International Airport attack.
Updates throughout the night as we collect the incoming reports.
072343JAN20: Five rocket impacts confirmed in Camp Taji.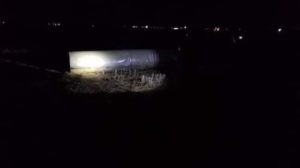 072356JAN20: Unconfirmed reports from NBC correspondent Ali Arouzi via Twitter than Iranian Air Force deployed.
080016JAN20: Iranian State media reporting air force has entered Iraqi airspace.