About the Author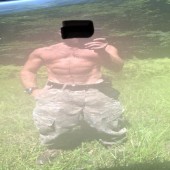 Conan has been working out for over 25 years, with extensive experience in lifting weights; he has also been a personal fitness trainer for 22 years now. He has experience both doing and training people in various modes of fitness and exercise throughout those decades. He enjoys hunting, martial arts, shooting, and studying history and world cultures.
Conan has also recently taken a heavy cluster of Brushbeater courses (February and March 2021), and is already teaching the skills he learned to other people locally. He looks forward to sharing his extensive knowledge of physical fitness, as well as his experiences in transmitting newly-learned tactical skills to the people in his AO. 
Contact Conan at: [email protected].​