I remember some years back killing time and listening to an interview with Laurence Davis of Sautter of Mount Street- probably one of, if not the, most renowned cigar shop in the world and with him being one of the world's foremost cigar experts. He was asked what the key to enjoying a cigar really is; what would he tell a non-smoker? His reply was something to the effect of it being a time for us to slow down and enjoy something. That, for a brief moment in time in our cluttered lives, we can decompress for that hour or so, focusing on what's more important. I thought it was a good answer.
Over the years I've smoked a wide variety of labels from nearly every nation that produces cigars; each with their own style, for good and bad, and one of the beauties of cigar smoking is that there's literally something new hitting the market nearly every year. And like everything, there's a ton of gimmicks. I'm more of an old school kinda guy, looking to who can do traditional blends and rolling techniques right versus the flash of an ornate label and advertising hype. Maybe that's why I've been drawn to some of the older labels over the years, from Montecristo and Pratagas in both their Cuban and American counterpart incarnations, and enjoying the excellent Cohiba Siglo VI in Iraq of all places. And that's probably a big reason I enjoy the many labels coming from Curivari as I do.
Curivari is a name that probably won't ring too many bells and certainly wouldn't be anyone's very first selection who's new to cigars, an overlook that owes far more to its understated brand design and nearly no advertising. In the past I've reviewed their Gloria de Leon Poderoso in its Toro (6×48) size and it remains one of my all-time favorite cigars. All of their blends are Nicaraguan puros, meaning the entirety of the cigars' blend is grown in Nicaraguan soil and in Curivari's case, from Cuban seed tobacco. The El Gran Rey label owes much to Cuban tradition, from its elegance of rolling technique to rich color. From first sight this is a cigar that sells itself, relying on quality and attention to detail, showing no imperfections.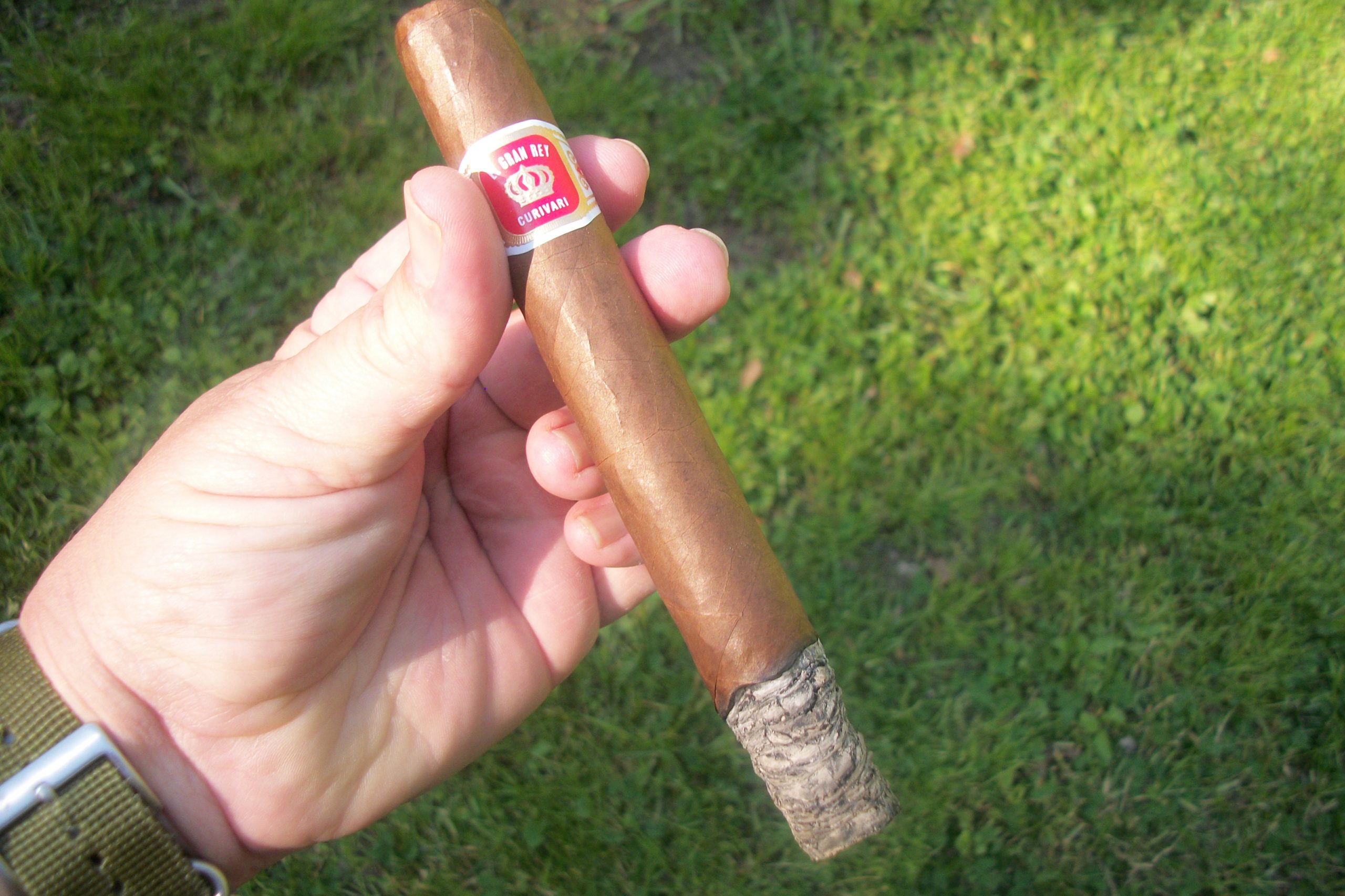 Prelight draw is as I expected- not too tight, not too loose- effortless, relaxing. Not something you'll have to fight with as is the case with many brands. I've never had a bad experience with any Curivari, and this one holds no surprises. First third has a graham cracker and vanilla flavor to it, with maybe just a bit of spice with a medium body. It reminds me in some ways of a Cuban Monte, but maybe that's just me. The white complexion and cohesion of the ash really shows off the quality of the tobacco they put into this blend.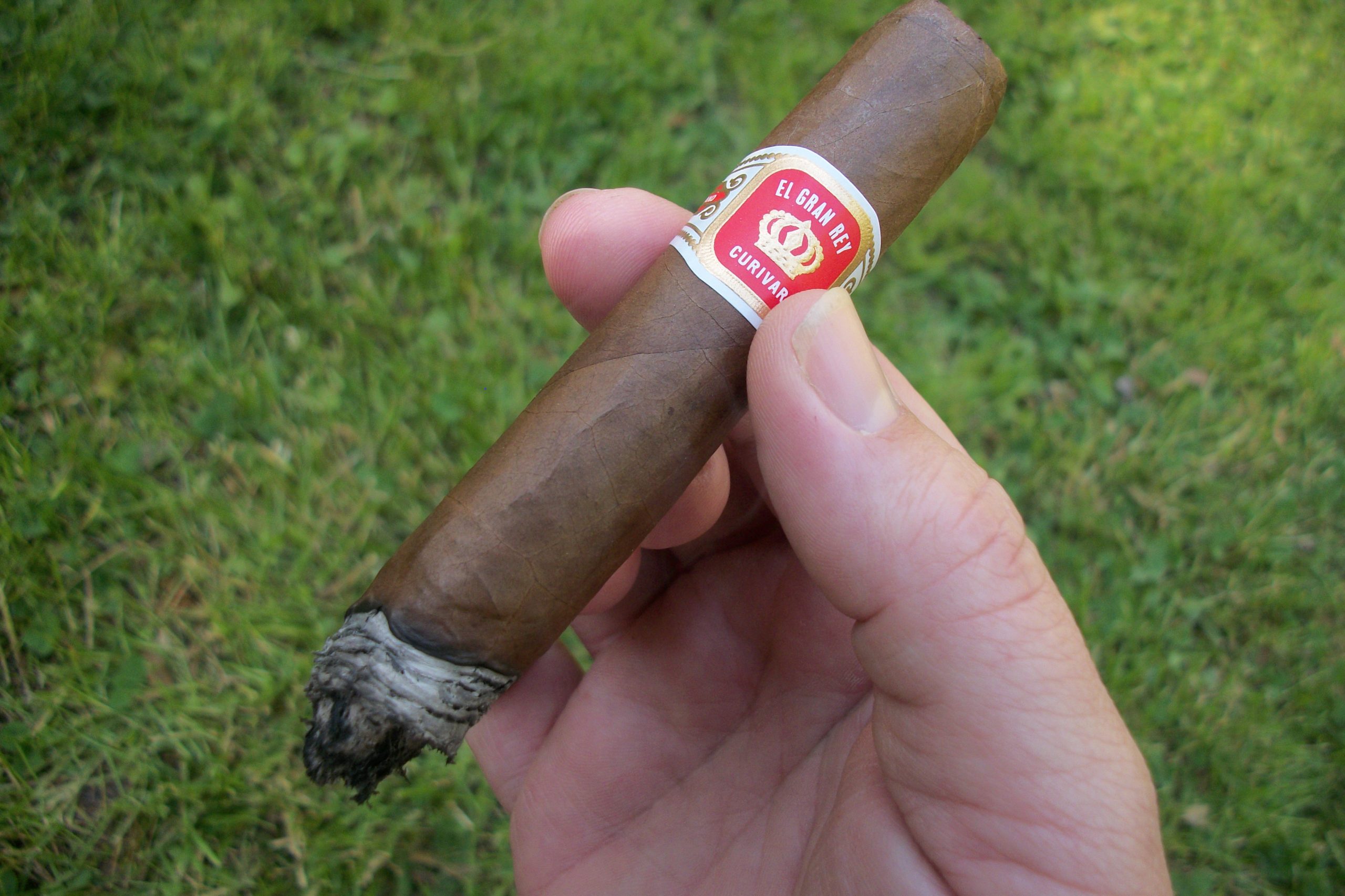 The second third is fairly consistent. The nice burn line is continuing even if slightly wavy. Body remains medium if not slipping into full on a few puffs right at the halfway point with the strength slowly creeping up, pairing quite well with a late afternoon glass of MacCallan 12. So far this is nailing the mark in terms of quality.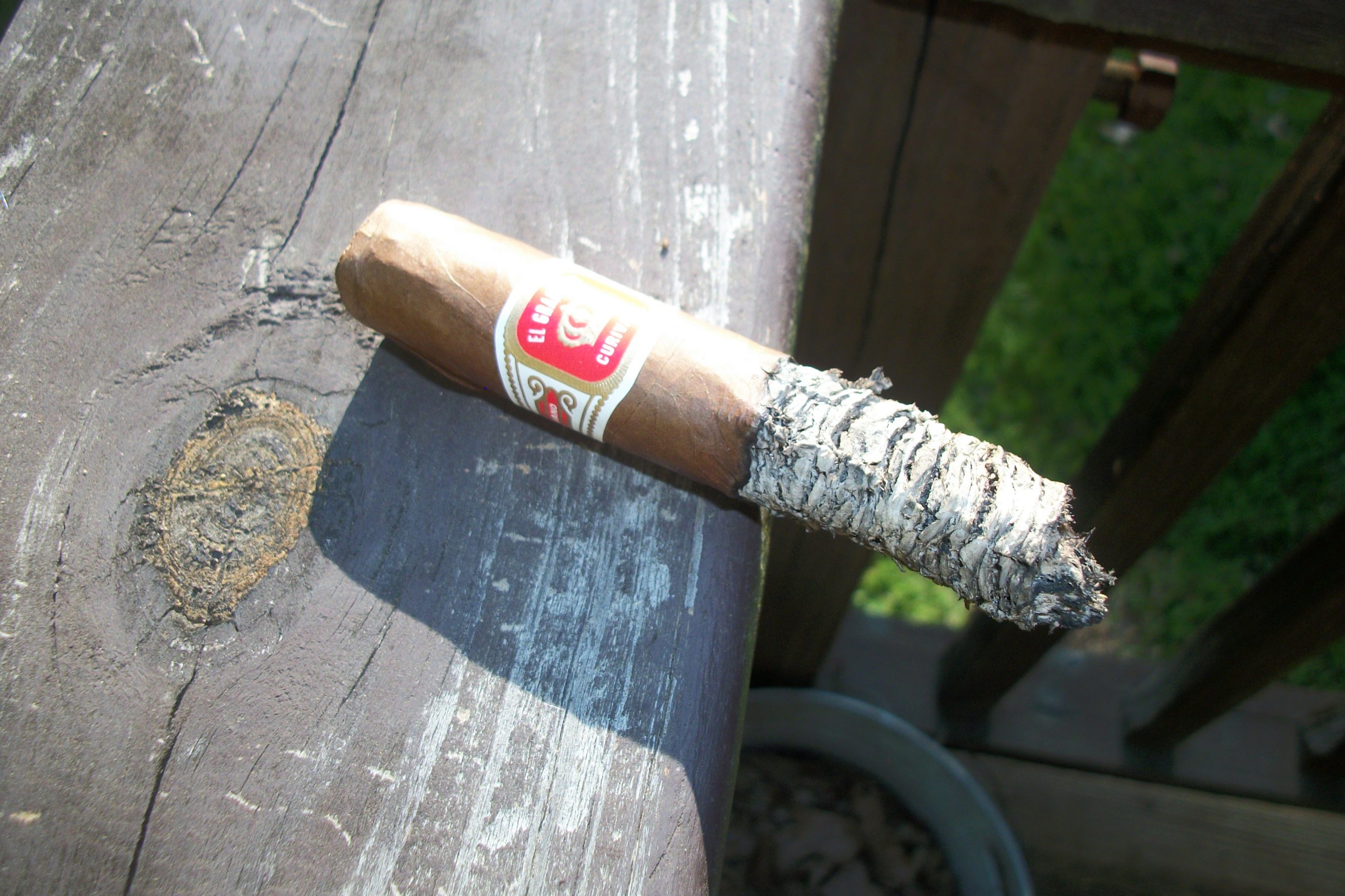 Getting into the home stretch, the flavors open up further revealing a little bit of black cherry while keeping up the other flavors. The draw remains effortless, and there's been no need for touchups or re-lights. Just an overall relaxing, easy going smoke. Only one minor error revealed itself toward the nub- a slight crack in the wrapper that likely came from under-humidification coupled with the increasing heat from the burn. I didn't let this one relax in the humidor, smoking one right out of the box after putting the others away. Its normally a good idea to let a box relax in your humidor for at least a week before smoking. Some say its not always a requirement but I've found that patience is very rewarding.
This one came in at right around an hour and forty minutes, first light to nub. Plenty of time to decompress, relax a bit, and let the mellow but full-bodied flavors of this all-Nicaraguan flavor bomb take over. Paired with that nice scotch, there's no regrets on my end buying a box. Definitely box worthy; these outpunch their weight class in overall quality for their relatively low price (~$7 a stick). With time in the humidor they're just going to get that much better. I picked these up from Fox Cigar out in Arizona. Excellent service and a handwritten note thanking me for the purchase, along with five free cigars. That's what I call a deal.