There are people today that carry arms with themselves everywhere they go. It is perfectly fine because it is their right. They always want to feel save and if things get bad, they want something to protect themselves and those close to them. If you are one of those people, you only have two ways of carrying your gun. First is placing it in a traditional holster and second is getting a belly band.
If you have a traditional holster, you are constantly presented with difficulties. You may feel that it doesn't fit you, on occasions, it may feel uncomfortable, or sometimes it isn't really good for everyone to see that you are carrying a gun with you. Some people like to be active, and they may want to go on a run or go hiking with their friends, but they also want to stay safe. So, carrying your gun in a traditional holster can limit your movement.
That is why today, many people are opting for the belly band. The belly band can help you carry your gun, even if you are going for a run, even if you are wearing something more casual and sporty. Just go out or browse online for the best belly band holster today, and make sure that it can fit you comfortably.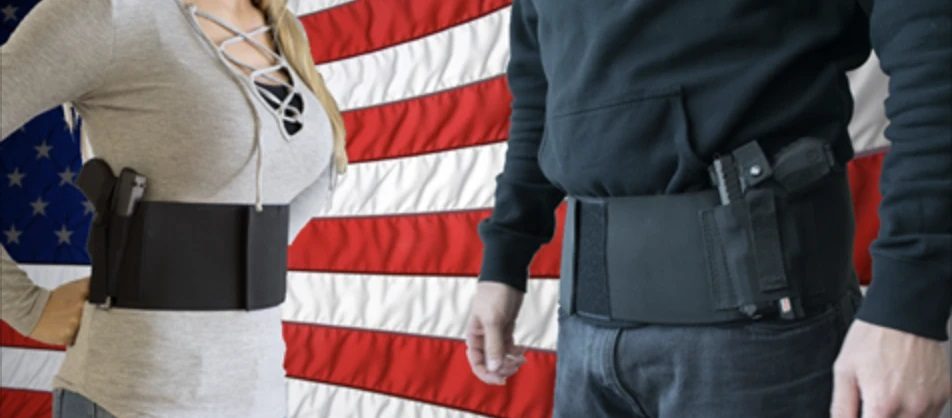 Ways to Wear a belly band holster
Getting a belly band holster will help you out massively. There are a lot of ways you can put it on and wear it. The main thing is to experiment and see what is the best way for you. Wearing it under your arm, on your hips, across your chest, are some of the ways you can wear it.
Under your arms
By wearing it this way, it may be the quickest way of taking your gun out. You would want to wear it this way when you are planning to carry a gun for yourself and the ones you love around you. First, just connect the band at your front, then just adjust it the way it is comfortable on your shoulder.
At the stomach
Wearing it around your stomach will prevent the gum from showing, and no matter what you are wearing that day, a simple t-shirt, a jacket, it will always fit nicely. It is smart to wear it this way because you will always kind of feel it and know where to reach in order to get to your gun.
Around the hip
Unlike getting a traditional holster, which you have to get for your preferred hand, the belly band is perfect for right and left-handed people. Just like when you are placing it at the stomach, wrap around the band and get it as tight as you need with the Velcro and position it on your preferred side.
What to look for when choosing a belly band holster
On the market today, there are loads of shapes and sizes the belly bands come at. This gives you more options and the comfort that you will find the ideal belly band for your body shape and size of your gun.
Make sure that you know the weight and size of your gun so that you don't get a holster that will not hold the gun safely. Holsters range from 4-inch width to 8-inch width, so make sure you get the right one for you. Also, see how many pockets it has because some people like to carry extra magazines with them, they even carry pocket knives and a pocket knife sharpener.
As belly bands get more popular, new ones come out that have additional features. On the market today, you can find belly bands that protect your gun from slippage and rust that may be caused by sweat. Some people carry their guns all day long, so in the summertime, when it is hot, they could get sweaty, and you don't want a slippery gun when it is time to protect yourself.
Final thoughts 
Again, avoid getting a traditional holster. Back in the day, they were created so that people could hold their guns more firmly. Now, people want their guns to be concealed and want whatever gun they have to fit perfectly in a holster. If things go south, you want to be able to have your gun in hand quickly and a belly band allows you that.