This past weekend was the Alumni Weekend host by NC Scout for former trainees at the G-Camp. It was a great weekend filled with a lot of familiar faces and a few new ones as well! As you can tell from the top picture, we had quite the array of liquor and beer as well as some tasty cigars. Along with that, of course, was some good eating! We had a hell of a good meal provided – chicken, pancakes/eggs/sausage, hot dogs, BBQ pulled pork. It was an absolute blessing to spend time with a solid group of friends – some of whom I had not seen in over two years!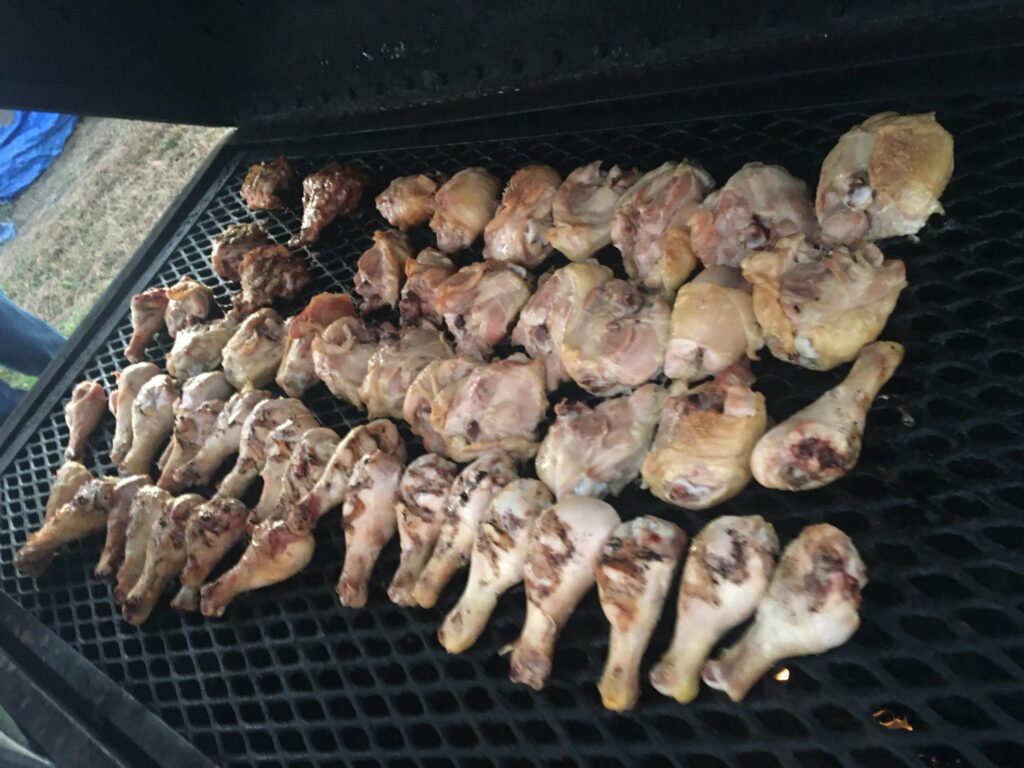 On Friday, we mostly just reconnected and had a great time fellowshipping. When we woke up Saturday morning, we saddled up and headed to the range so that we could confirm zeroes as well as get some trigger time behind the AK. I was happy to learn that both of my ARs needed only minor adjustments. As for running the AK, there was a range of configurations there that allowed everyone to get a good sense of the differences. About midday we headed back to the house for lunch. The afternoon was spent building an inexpensive dipole antenna for HF and then making a bunch of contacts throughout the United States with an HF rig running off of a 12 volt lead acid battery and some Anderson powerpole connections.
As night fell the fellowship commenced again. The conversations ranged from tactics and ideology, from predictions to gear set-ups, and some were the definition of politically incorrect and incredible hilarious. Sunday morning found us discussing radios and similar material until everyone parted ways around 1pm.
It was a fun weekend that was exactly what the doctor ordered. It reminded all of us that we need to continue to build those connections with people we train with and have a culture and a people to fight for.
I highly recommend you get some training from NC Scout so you too can experience the fellowship and education it provides. Spring classes are starting to be posted.