Part One: Launching the G5RV Multi-Band Antenna
As promised, here is part two of the antenna raising at my location that American Partisan's own JohnyMac supervised (and by supervised, I mean actually did the lion-share of the work 🙂 ).
Supplies for VHF
1 – Diamond A144S5 Yagi Antenna (we used a Diamond A144S10 for this; alternatively, you can use any VHF Yagi you can get your hands on)
1 – EVERSPROUT 6.5-to-18 Foot Telescopic Extension Pole
1 – Self Adhesive Silicone Tape
1 – RG8u Coax Cable with PL259s Attached, 100′
1 – VHF Radio and Power Supply (Personally, I am running a Yaesu FT-1900R with a MegaWatt Power Supply)
The Process
We cut the PVC pipe and attached the U-Bracket on the Yagi to the PVC pipe. We then mounted that PVC pipe on top of the extentsion pole (after cutting off the screw attachment). When we attached the RG8u coax to the antenna, we waterproofed the connection with self adhesive silicon tape. The cable ran down the pole and along the ground to the window through which it enters and was attached to my Yaesu FT-1900 radio.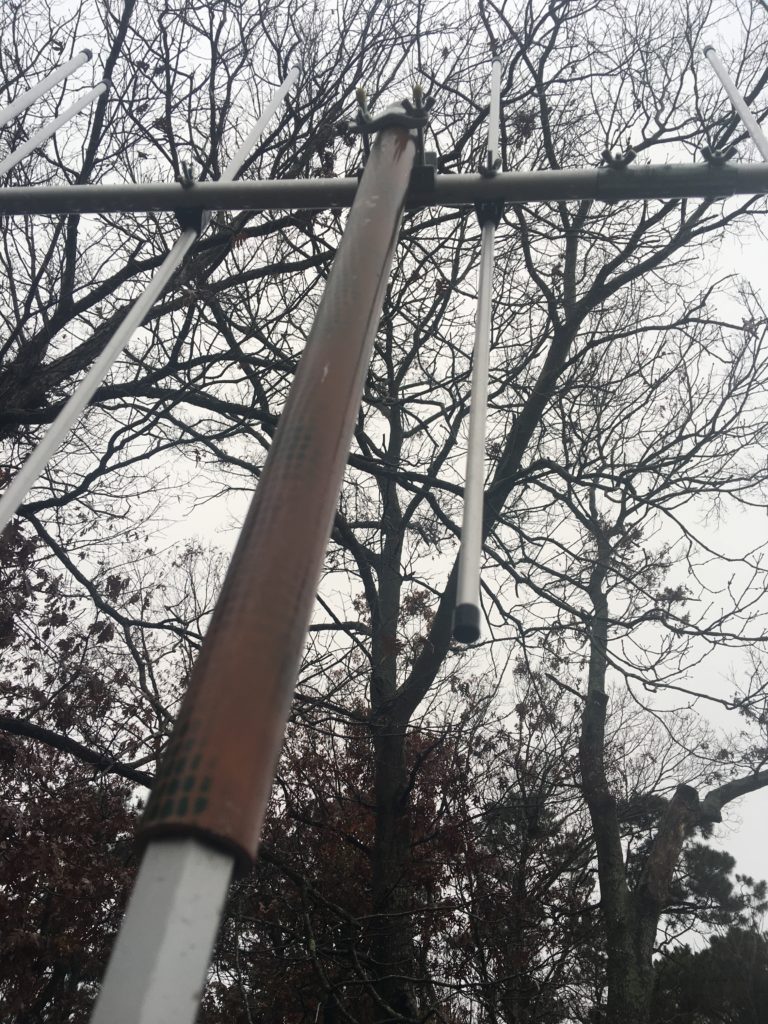 I chose to mount the antenna on the side of the house. To start, I mounted two 3 inch hitching rings on the side of the house. I also lined up half of an old shepherds hook from the garden directly beneath the hitching ring. I got onto the roof and lowered the extension pole through the top hitching ring. It then passed in front of the second and lowered down onto the shepherds hook. I used an old chain to secure the pole to the lower hitching ring and secured it with a carabiner.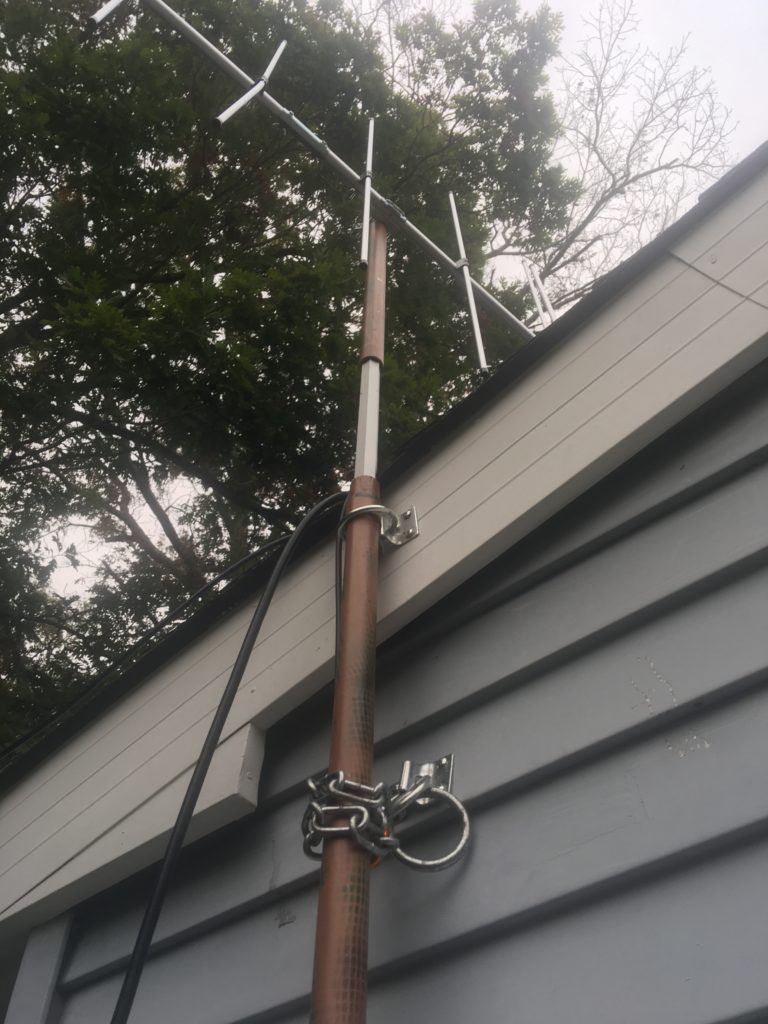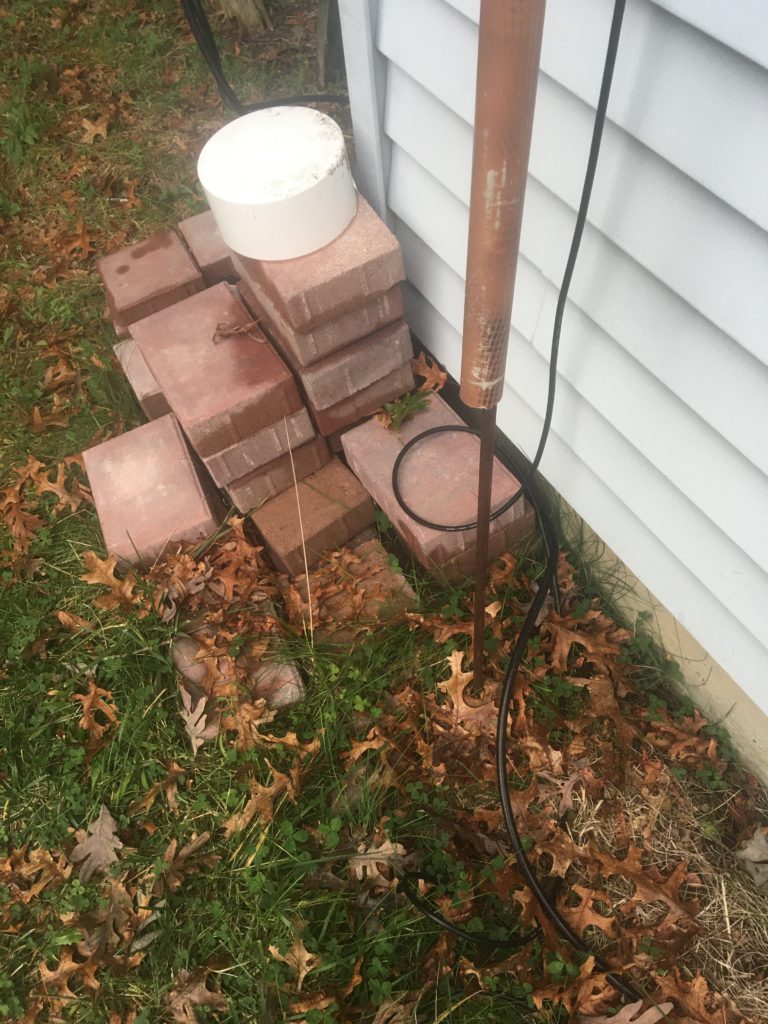 This was a very effective and secure method, and the button to raise the extension pole was within reach from a stepladder, allowing me to keep it down during storms where it is partially shielded by the roof. So far, it has survived several big rain storms with moderate winds. I went out to check it during the storms and it seemed exceptionally stable.
I was able to confirm the setup worked by aiming my antenna along the desired azimuth, keying up on a repeater several miles north of me and receiving that lovely repeater station ID. I did forget that my volume knob is broken, so lowering the squelch gave me an absolute heart attack!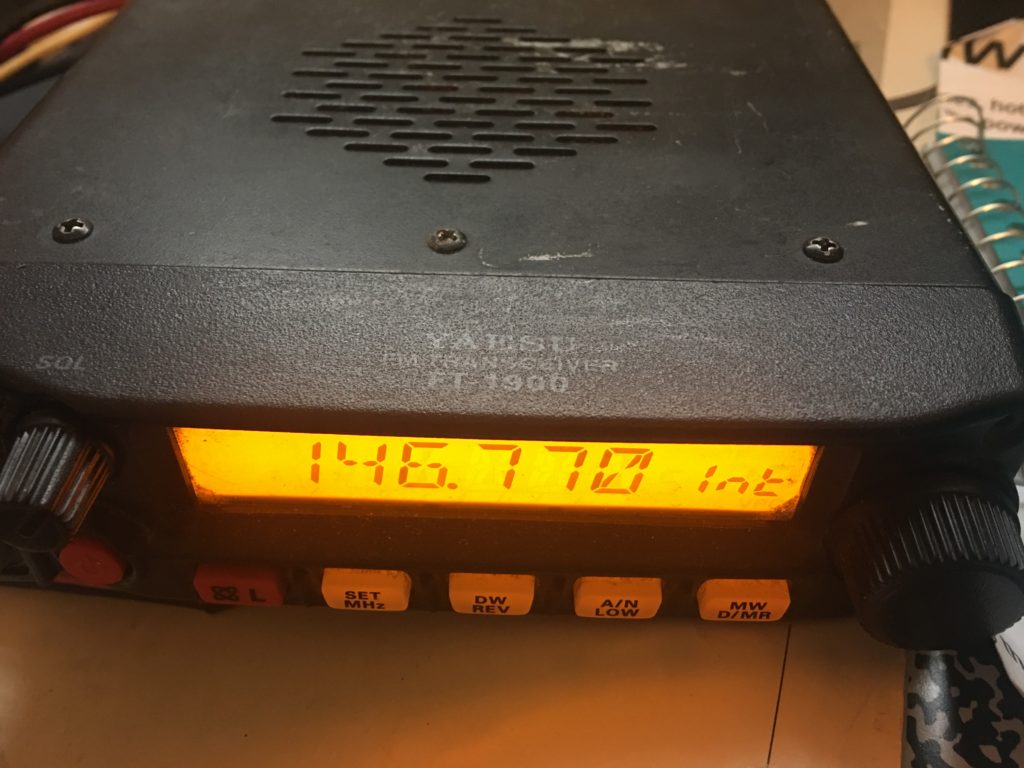 Hopefully, this article gives you some ideas for your own antenna mounting needs so that your personal TOC (Tactical Operations Center) is good and ready for any chaos in your neighborhood!