I am currently researching the Chechen Wars
This is a collection of the longest documentaries I can find.
Take note of Russian Equipment, Troops, and Vehicles.
Take note of Chechen tactics against a professional military.
"By day the Russian pigs rule the battlefield. By night, we, the Mujahideen, rule our country"
-Anonymous Chechen Guerrilla Commander
"We will force Russia to surrender… It is our only goal"
– Chechen Guerrilla Motto
Very Graphic. Enjoy.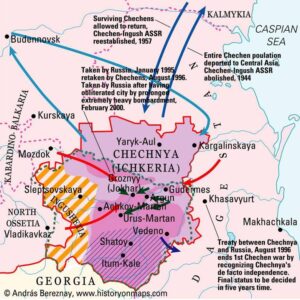 2nd Chechen War. (80 minutes)
The War In Chechnya 1994-2000 (127 Minutes)
Chechnya: The Dirty War 2005 (49 minutes)
 Chechnya: A History of Resistance (42 Minutes)