And after a bit of a hiatus, its time to crank back up with the weekly cigar reviews.
I'm something of a traditionalist when it comes to cigars. The tobacconist world is wide open these days, with literally a blend for everyone and every taste. But for me, the history of it all is such a fascinating topic. Nick Perdomo is famous for saying a good cigar is an experience, and I tend to agree. A big part of that for me is a reflection of history. Whether that was Winston Churchill's eponymous Romeo y Julieta, Kennedy's affinity for H. Upmann petit coronas, or the Montecristo no. 2 and Cohiba of Fidel Castro, there's certainly something to be said for the history, good or bad, behind the love of quality cigars.
One of the big things people will always think of when referencing cigars is a connection to Cuba. Whether you're a novice or a well seasoned smoker, you cannot discuss the development of the various labels without referencing Cuba, and today, while its true that Nicaragua is actually producing (by no small margin) more higher-end cigars, Cuba will always be synonymous with the top end of the craft.
Personally I think blends that try overly hard to invoke Cuban lineage gets a bit cheesy at times. There's amazing tobacco coming out of central America and at a more consistent quality. My favorites, and I've been privy to many great cigars from Cuba, are Nicaraguan. With that said, as something of a traditionalist, I favor the more simple labels that prefer quality over glamor. And this is one of the things that led me to Cabaiguan's Guapos 46.
Blended and advertised by Tatuaje's Pete Johnson, a Miami native and by default no stranger to the traditions of the craft in south Florida, to be strongly reminiscent of the trademark Cuban flavors- a grassy twang that's unique to the minerals in the soil- the cigar's construction are reminiscent of the last Cuban Montecristo no. 4 I smoked a couple of months back. Well made, with an excellent pre-light draw and light flavors of caramel and honey. Upon lighting, these flavors continued and got ever so slightly stronger with a medium body. Smoke production was great, as is the ash. Had I not known this was in fact a Nicarguan made cigar with a wrapper from Equador, it could almost pass for a Cuban Hoyo.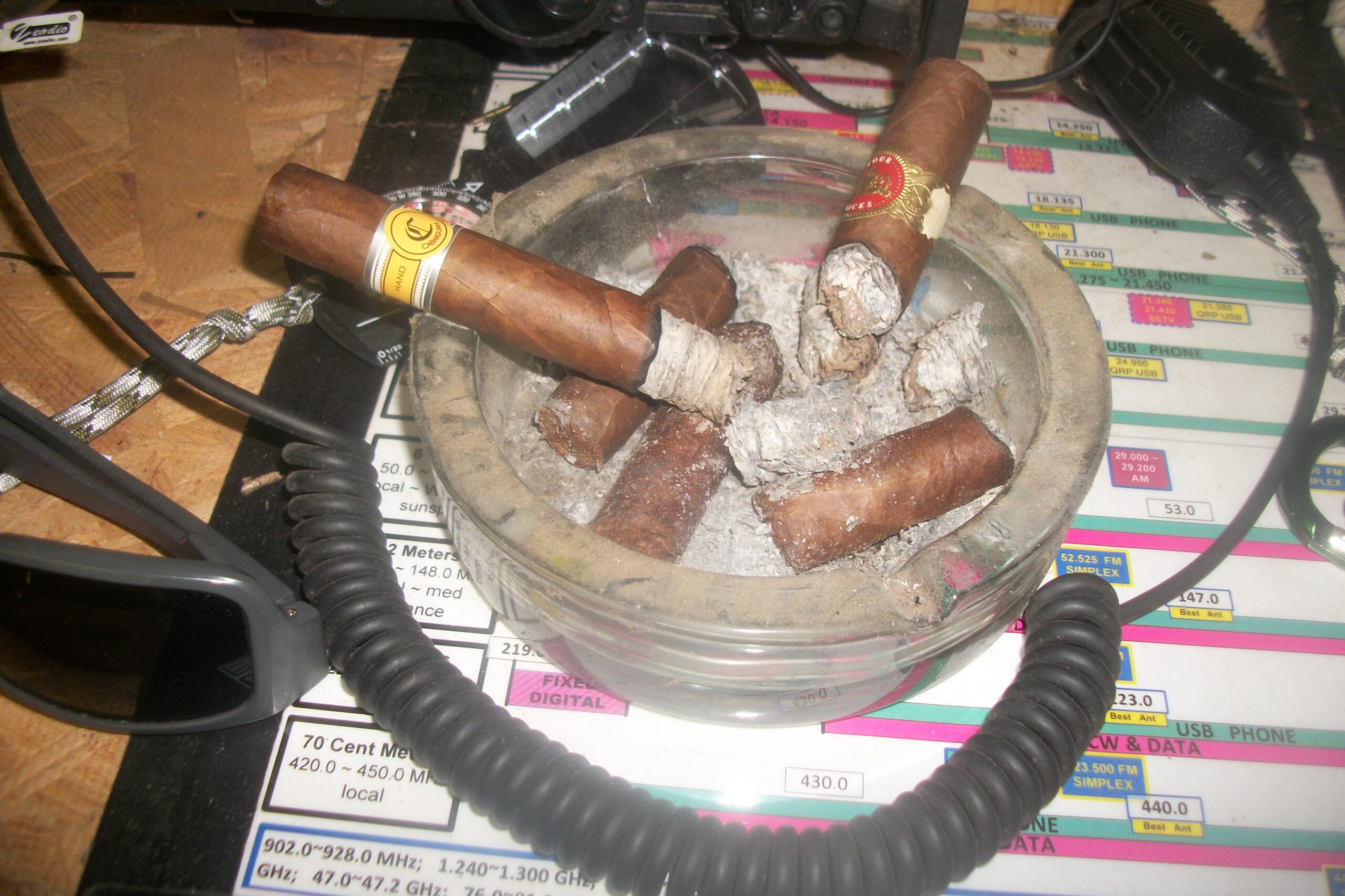 The first third presented no surprises. No changes in flavor profile, no new complexities to wow the connoisseurs, just consistent quality. They were going for that twang with this one, and in my opinion, they nailed it. The draw on this is nearly effortless as the strength begins to kick in. A mostly tight burn line, consistent ash, and a construction that exudes quality.
Getting down to the half, the consistency remains. Light caramel, honey, and grassy notes that are all hallmarks of traditional cigar blends. This is not a cigar that anyone would label a flavor bomb, and that's not a bad thing. Boring predictability is a good thing when its this good.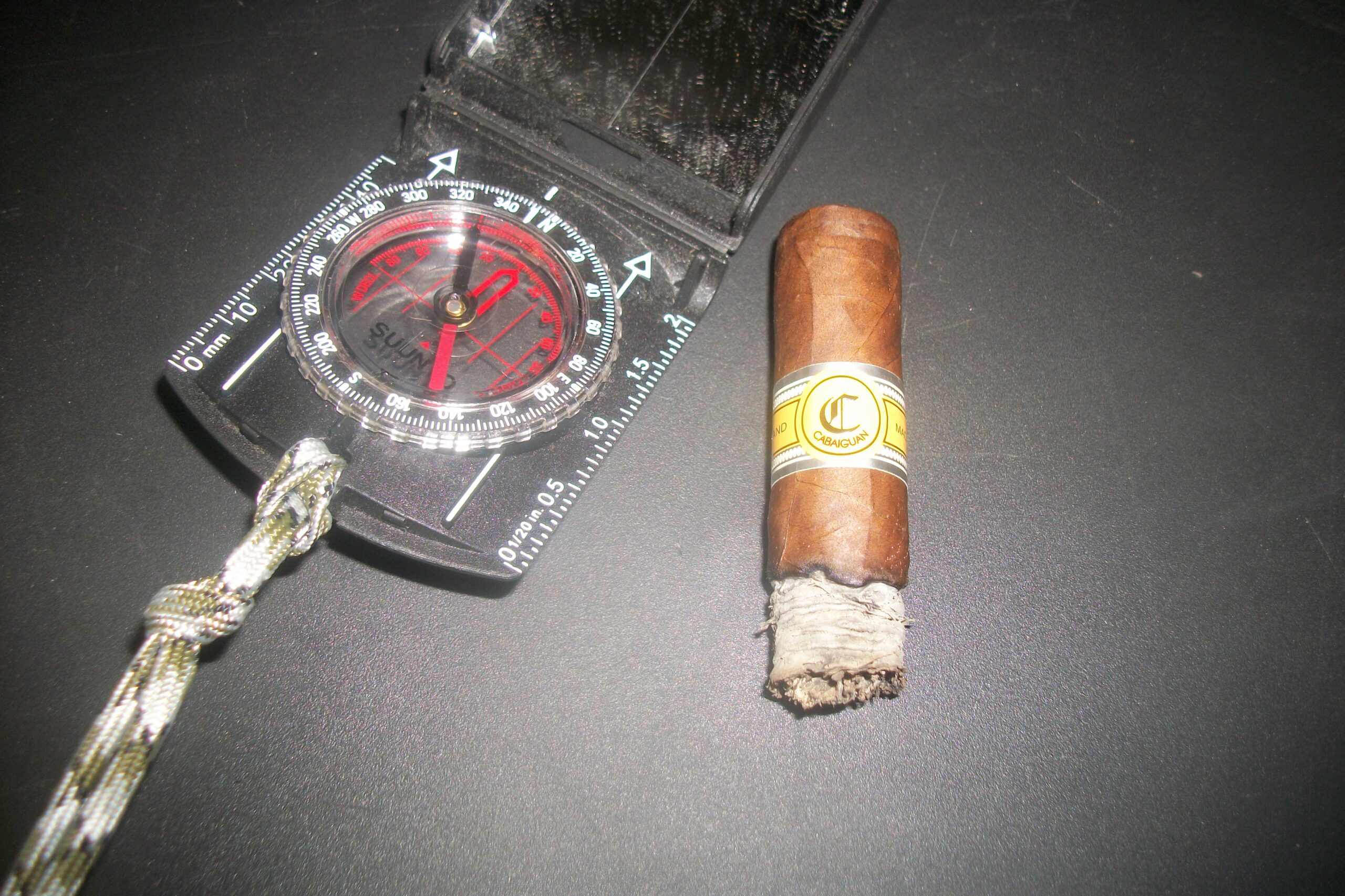 The last third sees the strength kick up just a notch to full bodied. I wouldn't smoke this one on an empty stomach, because the nicotine certainly is making itself known. But the draw remains impeccable as does the consistency of the ash. That said, the burn line was ever so wavy but not enough to be concerned with touching it up- certainly straighter than most of the Cohibas I've had. It smokes all the way down to the nub without getting too hot, a trademark of great construction and a roller who truly took pride in making this.
Appearance and Construction: 13 / 15
The presentation, with a pig-tailed cap, is a great note. There were no flaws in the rolling and the wrapper was superb. The draw was especially perfect. The lone detractor is the slightly wavy burn line- not enough to be a problem, but not perfect. 
The blend was made to mimic Cuban blends that can be difficult or questionable to source here in the US. Its not a complex smoke and it isn't trying to be. But it accomplishes exactly what its going for here.
Smoking Characteristics: 23 / 25
The consistency here was superb. As stated, while many other blends look to stand on their own merits, and do it in spades, this one is a nice, mellow, relaxing way to spend an afternoon or evening.
Overall Impression: 33 / 35
This is an expertly crafted smoke that I'd recommend to anyone looking for a no-frills, enjoyable experience.