I check Humble Bundle every so often to see if there are any good video game or book deals on the site. Part of the money they make goes to charity, and you can use the sliders when you purchase to determine how much goes where.
I came across this deal, which is good for the next seven days. Depending on how much money you pay, you will be able to purchase the following books. I highly recommend you pick these up.
For each bundle, a mere $18 gets you every book in the bundle. The tiers don't add up. You can download the books in MOBI, EPUB, or PDF.
EDIT: Below this bundle is another bundle that may interest you.
Humble Book Bundle: Survive Everything
https://www.humblebundle.com/books/survive-everything-skyhorse-books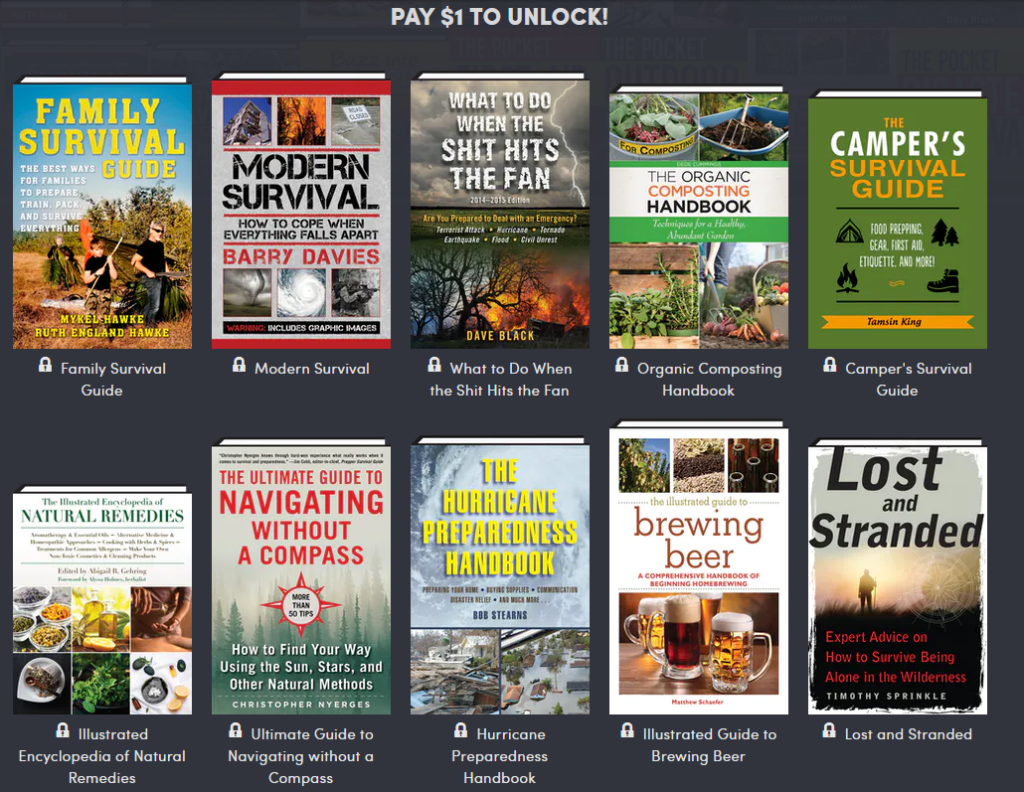 Humble Book Bundle: DIY Home & Hobby
Here is a bundle that contains a bunch of "XXX For Dummies" guides. Some of them might make great reference guides.
https://www.humblebundle.com/books/diy-home-hobby-wiley-books