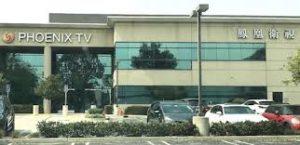 The Chinese government has purchased a large radio station just south of California with the intent of pushing propaganda. According to the Washington Free Beacon, the US government is looking into the potential US issues with the sale. Having a broad reach into southern California, the station will be broadcasting pro-Beijing propaganda. Pushing over 77,000 watts, the station will have an incredibly far reach.
Phoenix TV has been identified by U.S. intelligence agencies as a major overseas outlet used to spread propaganda and promote the policies of the communist government in Beijing. The Hong Kong television station also has close ties to China's intelligence service and military.
While under investigation by the FCC, don't expect any action to block this measure. Although located in Mexico most of its broadcast area is in the US, giving a certain level of jurisdiction but taking into consideration the level of influence the Chinese have with many sitting US Democrat politicians, including the recently exposed staffers for Senator Dianne Feinstein, the Chinese will get what they want.The Chinese have rapidly expanded their influence into South and Central America, and this is one more piece of a larger, more ominous picture.
Why would China be placing propaganda transmitters right off our border? It doesn't take much to figure it out. They have designs on the US' west coast. If you've slacked off on training, just remember others out there haven't. The threats are real and that day is coming.