Look what I found at the local dump the other day! A discarded TV antenna. Heh, heh, heh…perfect for a 2m yagi project. Here are the quick details to inspire all you guys out there. Here is how it looked: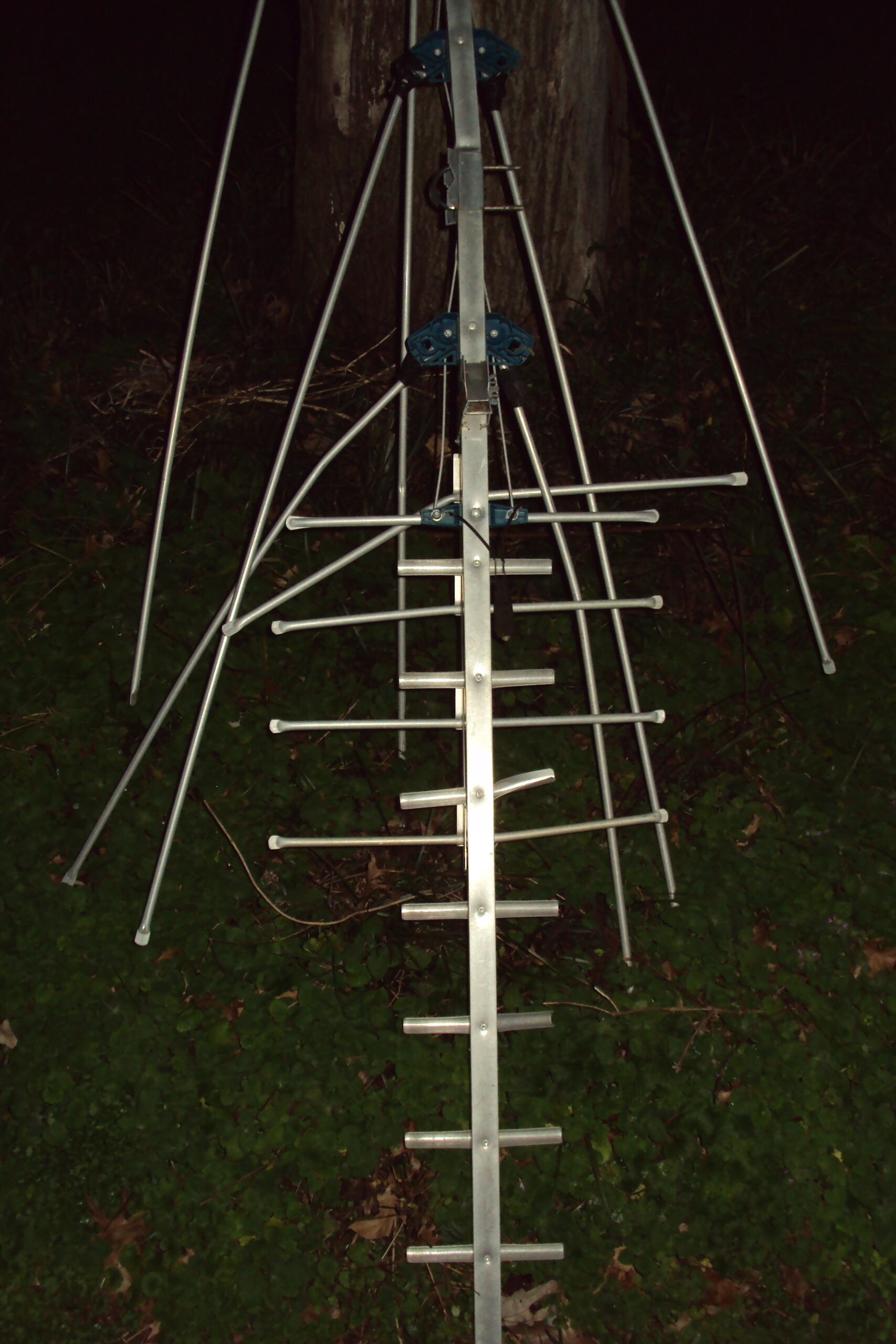 It must have been the victim of a wind or ice storm. Pretty bent up, but that is no problem. I see the ingredients for a nice 2m antenna. I disassembled it by drilling lots of rivets…not too difficult.
I salvaged the main beam and the longest radials. I went on the internet and found the lengths and distances for the reflector and directors. I had a cobra-head already (a BNC quick connector) so I riveted it to the main beam. Here's what one afternoon of work will produce: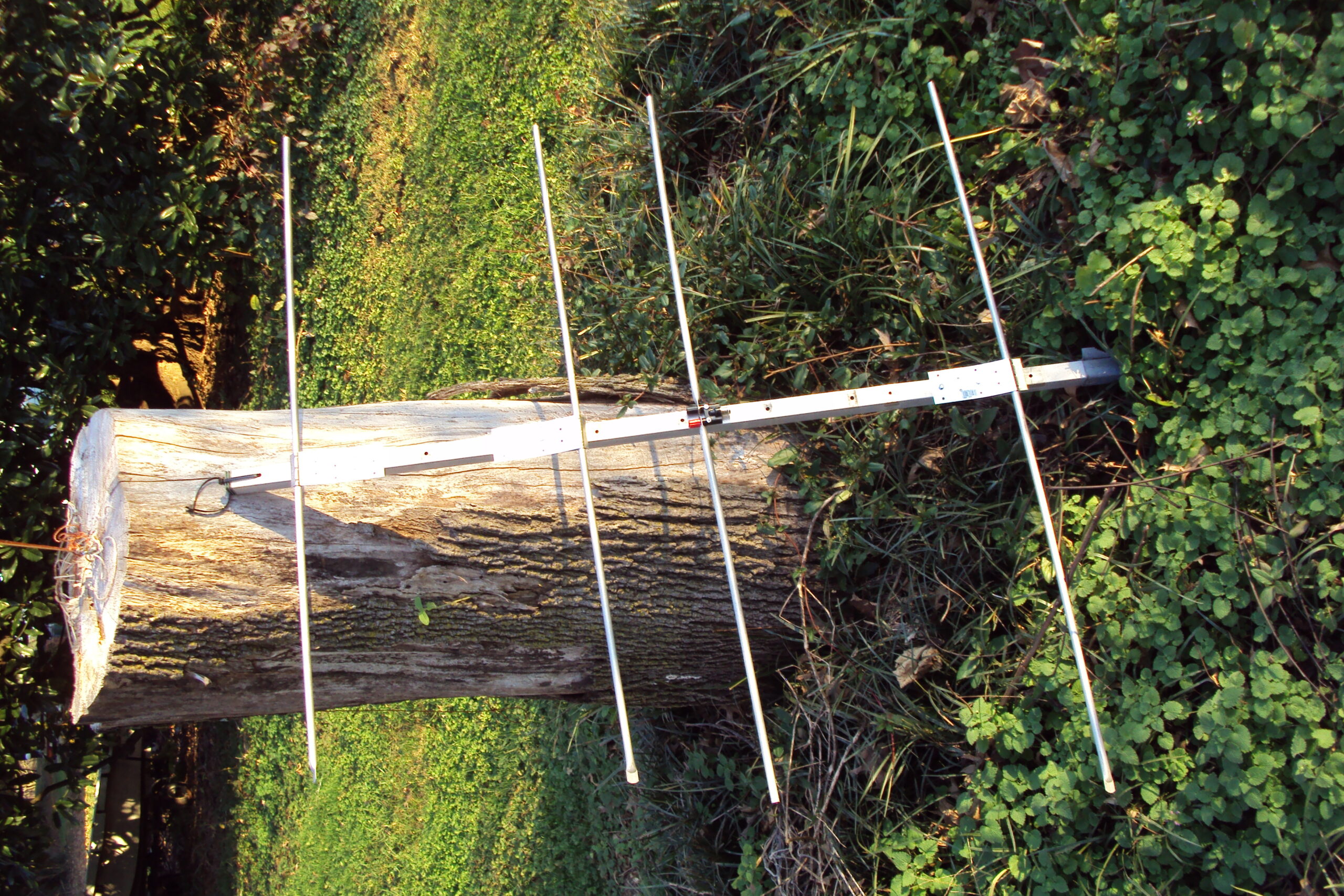 It works great, attached to my Baofeng. Comparable antennas sell for around $80-100. Why don't you try it?
God Bless,
DVM