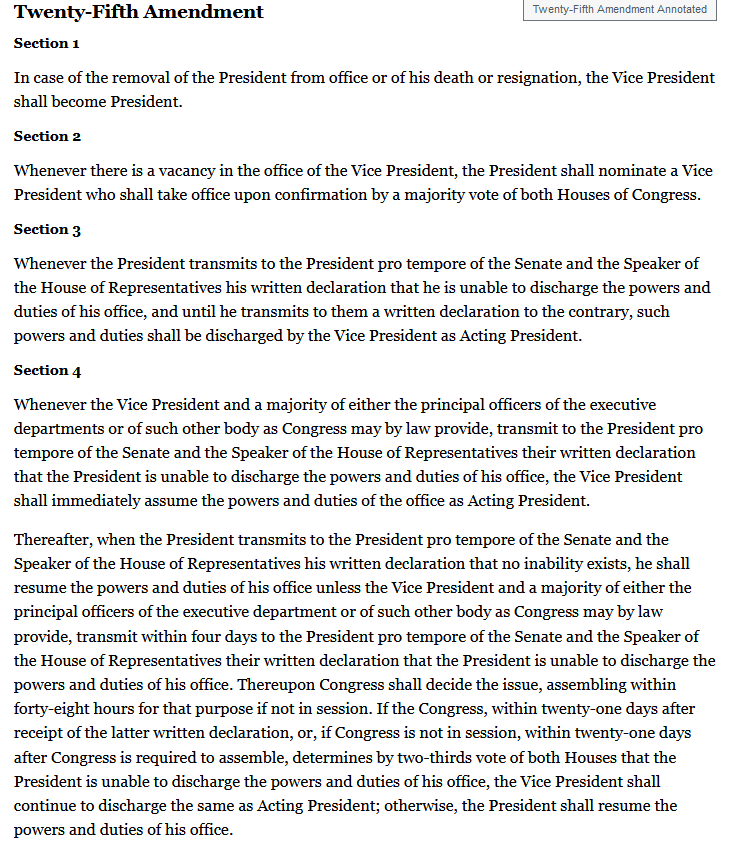 While monitoring Twitter this evening, I came across a potential nuclear bomb of a tweet from a fairly big name in the journalism world SHOULD it come to fruition. The tweet came from Margaret Brennan, who is the Moderator of Face the Nation on CBS and a Senior Foreign Affairs Correspondent. While I do not believe such "anonymous sources" from MSM journalists, it fits completely with what has taken place today.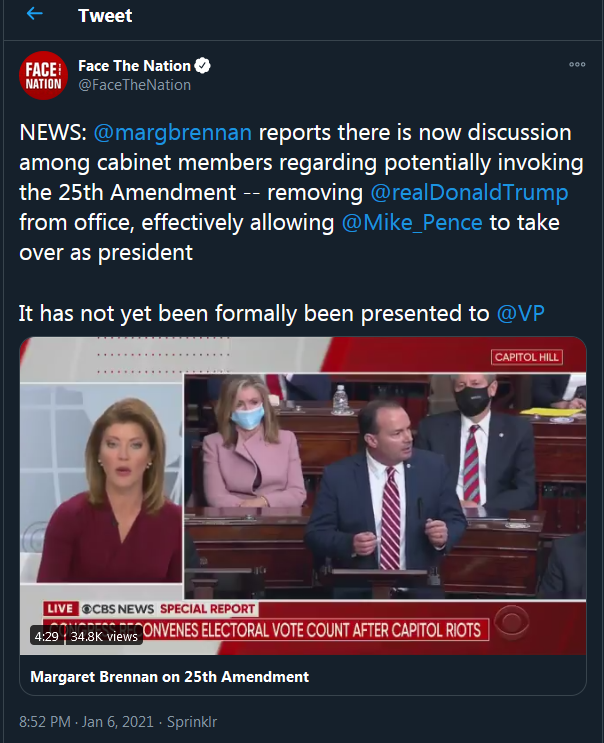 NEWS: @margbrennan reports there is now discussion among cabinet members regarding potentially invoking the 25th Amendment — removing @realDonaldTrump from office, effectively allowing @Mike_Pence to take over as president

It has not yet been formally been presented to @VP pic.twitter.com/3FxZhAwhaw

— Face The Nation (@FaceTheNation) January 7, 2021
This may seem insane, but consider this. The deployment of National Guard members to DC was initially delayed. According to the Acting Secretary of Defense (the official release can be found here):
Could the Elites be stupid enough to throw dynamite on an already towering bonfire instead of just waiting 14 days? We will keep you up to date throughout the night if anything changes.