This is the first in a series of posts that will be going over the several different boxes of RTO gear – connectors, wire, insulators, etc – that I have in the commo section. Since my box of RTO connectors has been sitting next to my desk for a few weeks, I figured it would be a good thing to break down. We have had a few articles about connectors in the past.
Some of these connectors I know 100% that I will be using a lot of, and others I got just to have one or two of that type on hand in case I need it.
Split Post BNC Adapter (aka the Cobra Head)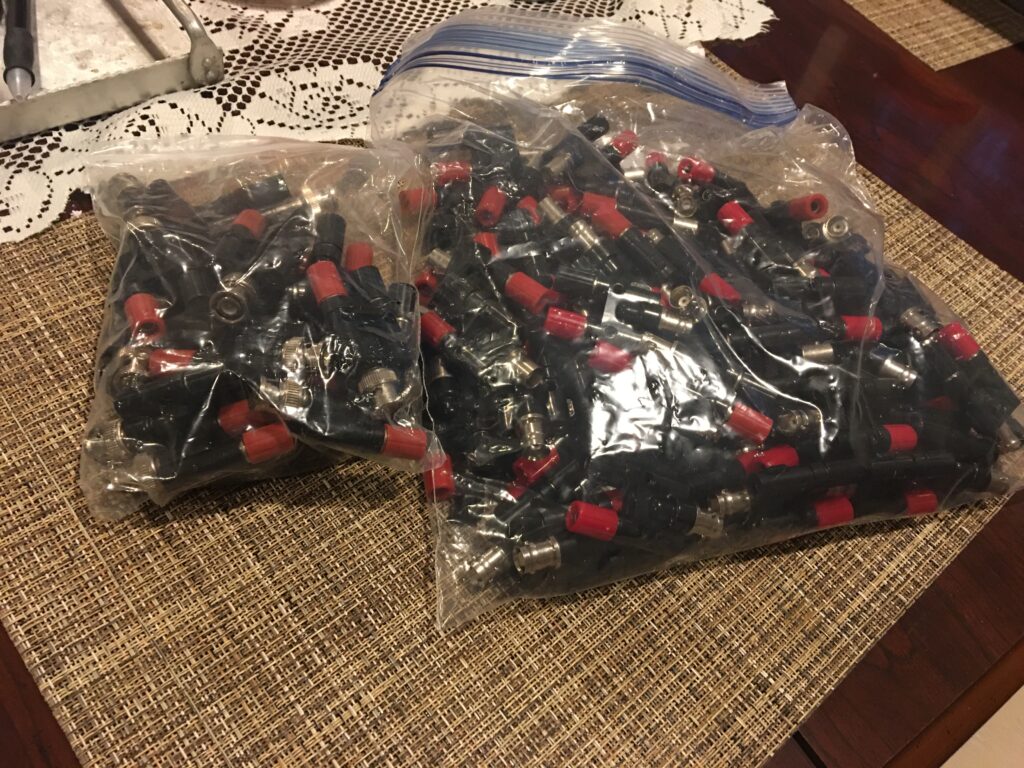 The Cobra Head is the first connector I stocked up on. Because I see field expedient antennas as disposable, I want to make sure I have plenty of supplies to build more should I have to exfil from a location and leave my 292 Jungle or Ground Loop antenna in the field. These little things make building antennas a breeze, and many of them are manufactured overseas in China. Thus, when COVID first hit, I did not know what the disruption to the supply chain would be and bought a whole bunch.
UHF to BNC Adapter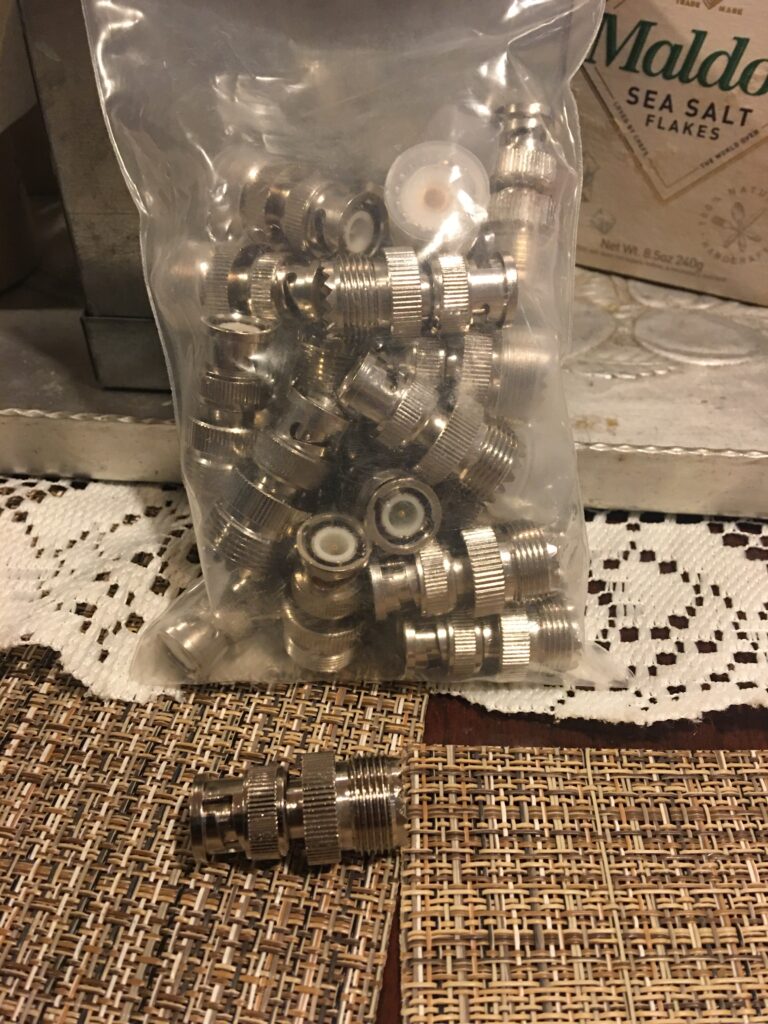 This is another connector I stock heavy on – UHF Female to BNC Male – because this is the way I connect my RG58 or RG8X coax to my Cobra Head. This will allow you to run your coax from your antenna to your radio (where you will need another connector depending on your radio, which I will talk about later). I also have UHF Female to BNC Female connectors on order.
UHF to SMA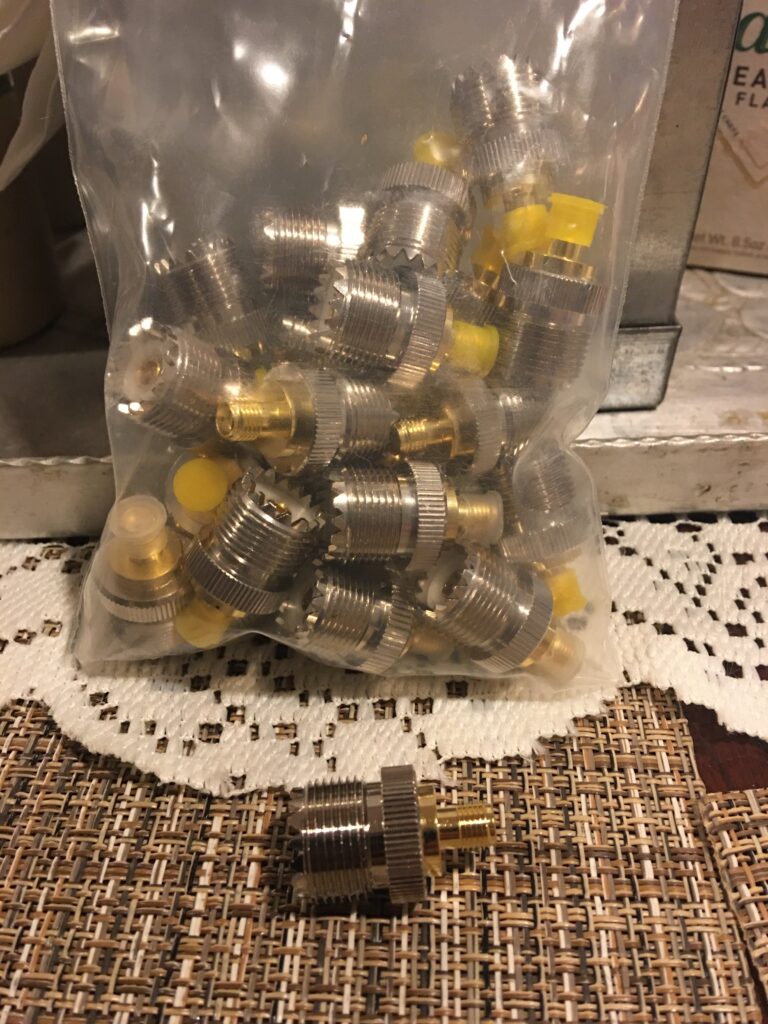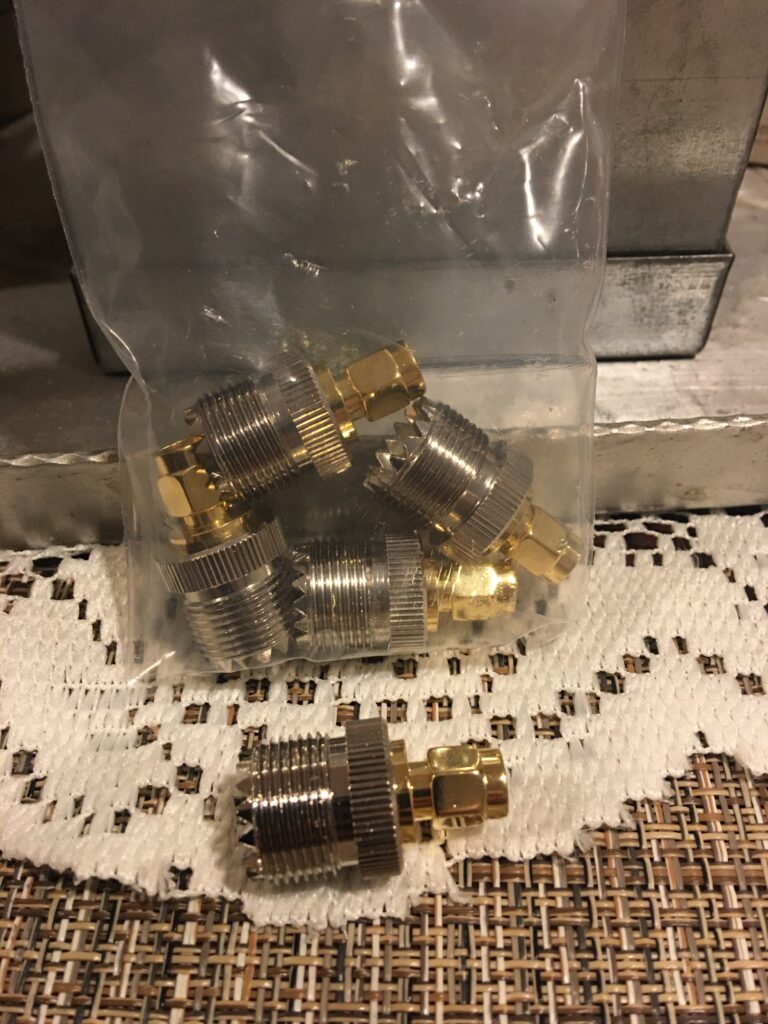 For this connector, I have two types – one with a SMA Female, and one with a SMA Male. The SMA Female is what I use to attach the coax to my Baofeng radios, which is why I have a lot more of them when compared to the SMA Male. However, check your radios – some radios like the Yaesu VX-6R, use SMA male antenna studs which are more robust.
SMA to BNC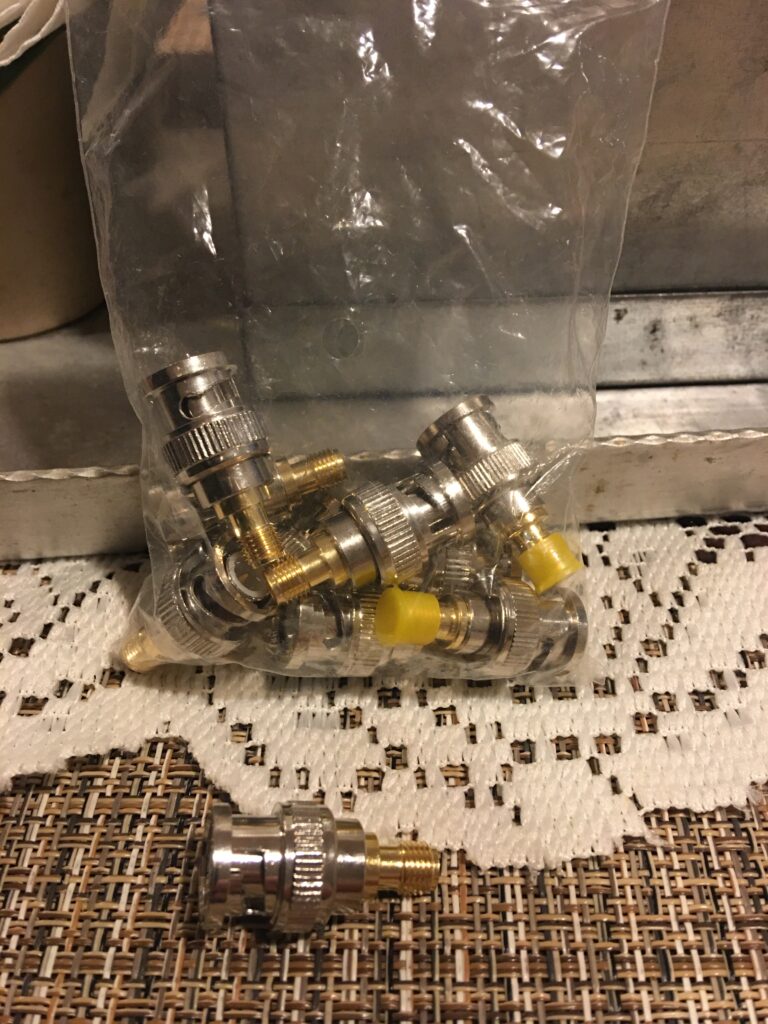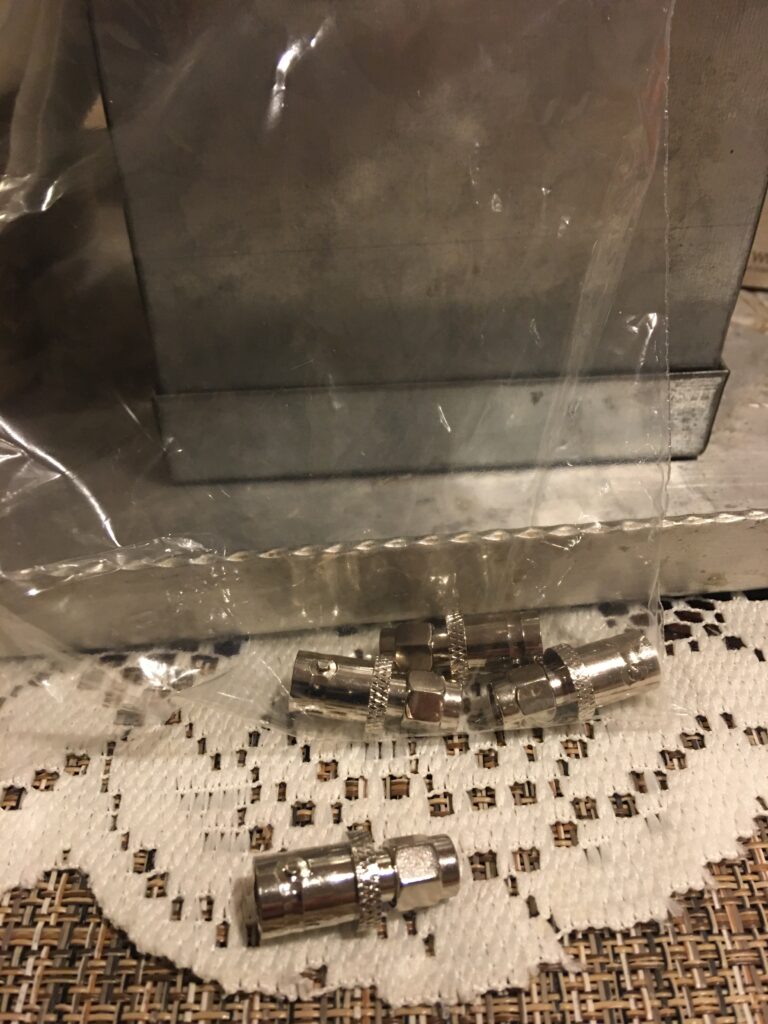 This is another connector where I have several varieties of male/female combinations:
BNC Male to SMA Male (on order)
Again, I only have a few of each because I just wanted to have a variety of connectors on hand in case they were needed. I only stock deep the connectors I use frequently.
UHF to N Type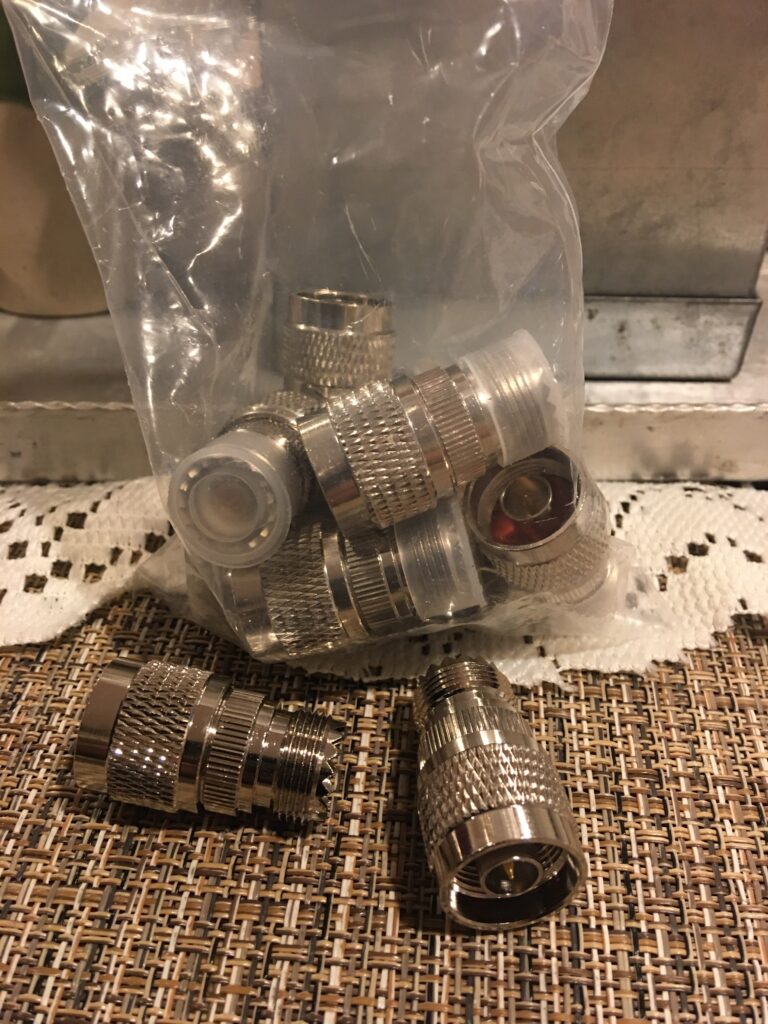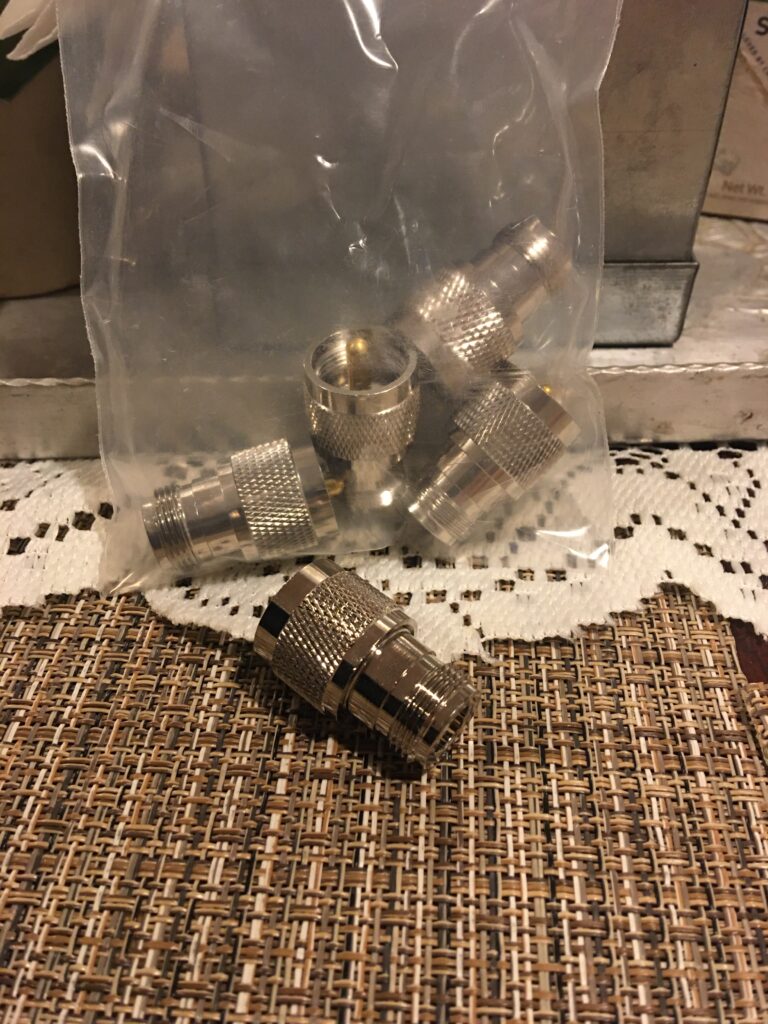 My UHF Yagi uses N Type, so I had to make sure I stocked some of those connectors as well. The antenna itself required a N Type Male, which is why I have more of them. If I need some other combination, I can use additional connectors to get it. I have:
Other Random Connectors
These UHF barrel connectors are great for combining two runs of coax, and you never know when you may need to run long stretches of wire
Then I have a bunch of one off connectors (this kit has many of these in them and is what I bought), such as:
UHF Male to UHF Male
UHF Male to BNC Male
UHF Male to SMA Female
UHF Male to N Type Male
UHF Male to SMA Female
UHF Male to SMA Male
UHF Female to N Type Female
SMA Female to SMA Female
Finally, I have two special types of SMA connectors – one is a right angle SMA to PCB board connector (I have a small PCB Yagi) and the other is an SMA male female To SMA RPSMA Male Female RF Connector (I actually have no idea why I bought this one lol).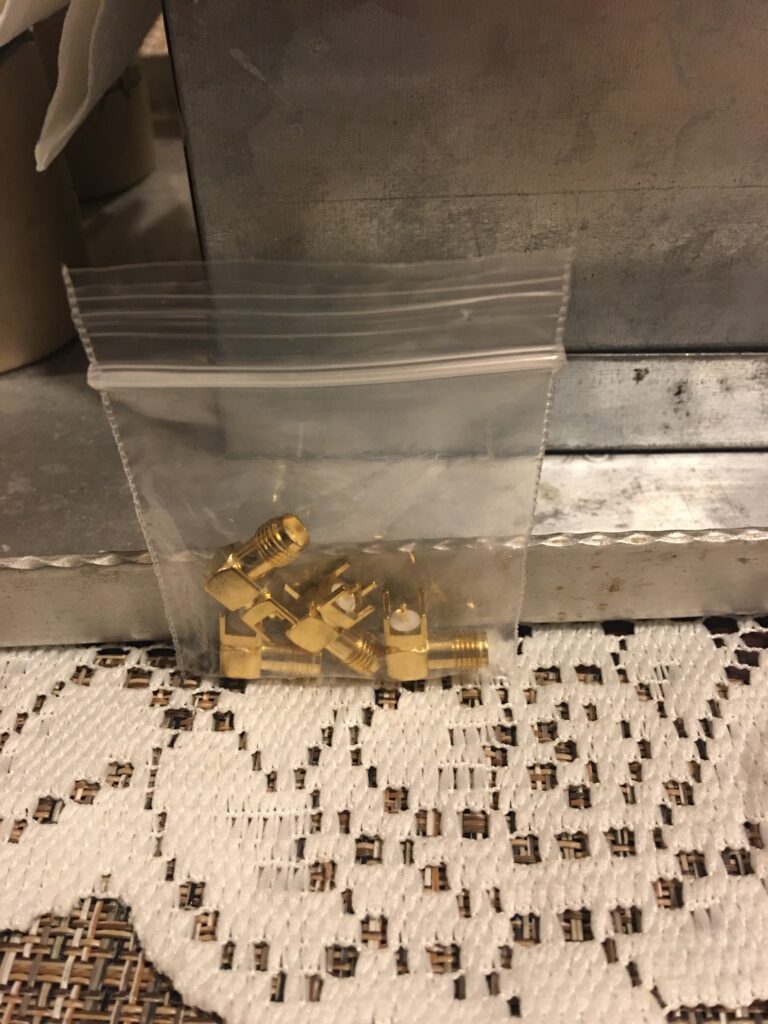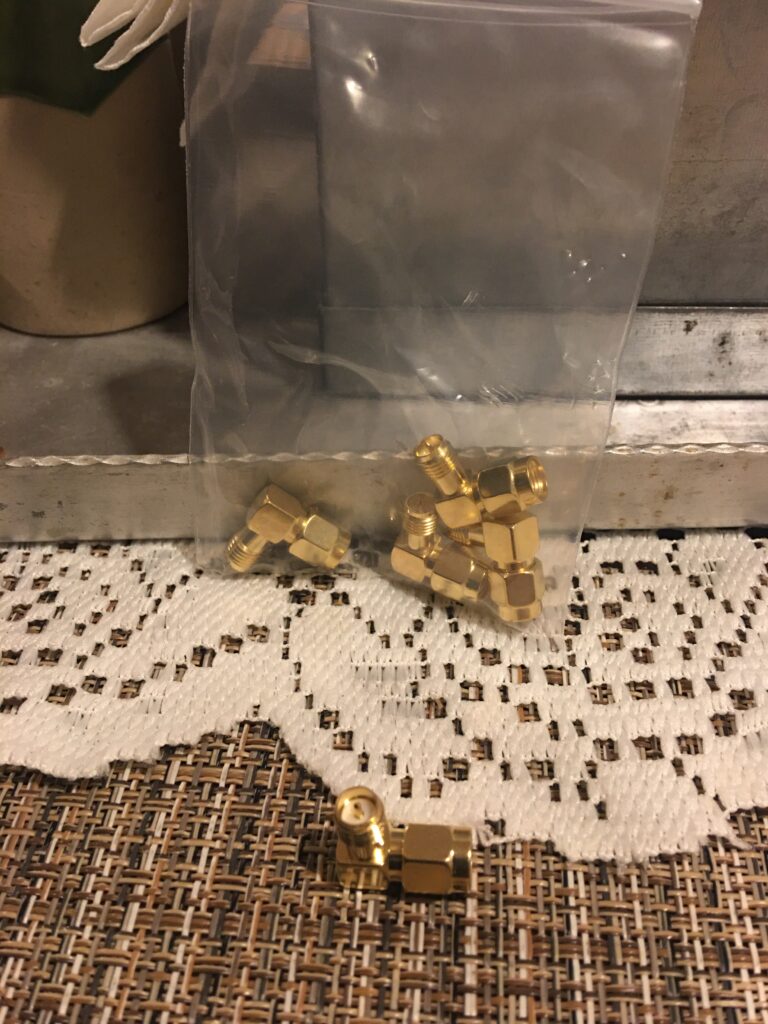 Now, how do you use all of these connectors? Attend training by NC Scout and find out.