Consider donating to Dave's gofundme to help out with his substantial medical bills. He does a tremendous job for our community. -NCS
There have been many rifle sling designs come and go over the years. Some for specialized carry, and others more generalized. Many have both good and bad points. One complaint that was repeatedly heard from shooters was that during even mild physical exertion they would have to hold the rifle sling on their shoulder to keep it from slipping off. This is bothersome and can be very dangerous. The problem became so well known that some vendors made snap straps that attached the rifle sling to other web gear worn by the shooter to hold the rifle in place on the shoulder. This is not a good solution because it caused the rifle to be slower into action, and retention on the shoulder was still less than solid. Other methods of sling carry were devised, including center of the back carry. Most of these methods came with their own set of problems, including getting hit in the back of the head with the rifle barrel, the rifle was slow into action, and COB carry was often complicated and resulted in tangled sling straps. COB carry with unshaped straps was slow to get into and out of.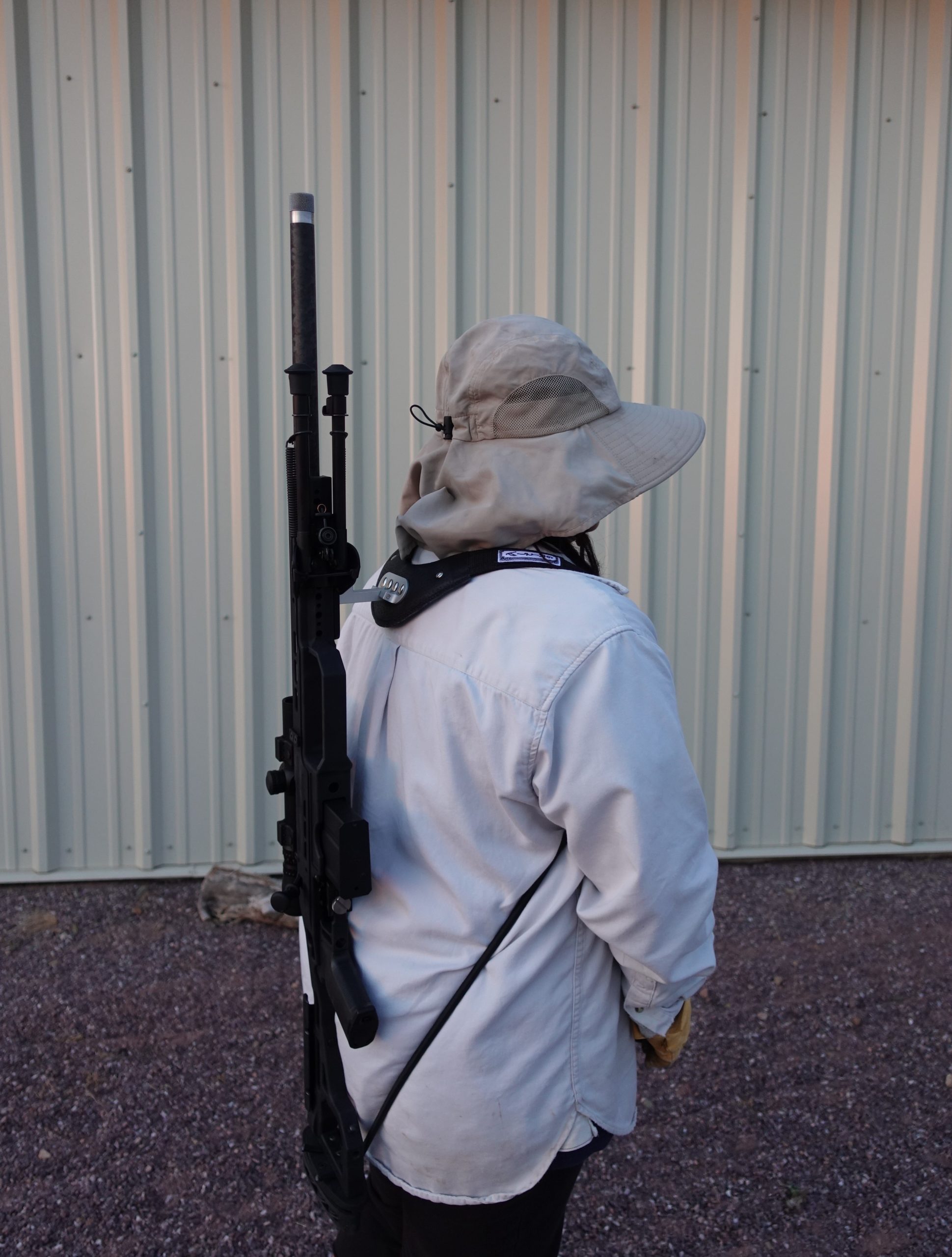 DLS inc focused on a long overdue solution for sling carry that would be field practical, stable during heavy exertion, fast to deploy, and simple to return to sling position. It was very important that the shooter, from any position, could move his head in all directions, including uphill viewing, and not hit his head on the rifle barrel. Considering all the lessons learned from live deployments, extensive training, high level competition and ITRC shooting, a center of back carry harness with rifle stand-off system was developed. This would make the rifle very comfortable to carry, stable in fast action environments and allow for a full range head movement. The semi rigid profile of the sling harness system allows the shooter to get into and out of the sling very quickly, and without getting tangled up in the loose strapping that is used in many sling designs. The center of back sling carry developed for tactical long guns is now simple and heavy duty. It is of course removable for activities not requiring such a system. It does not interfere with using other types of slings when they are more appropriate for specialty missions.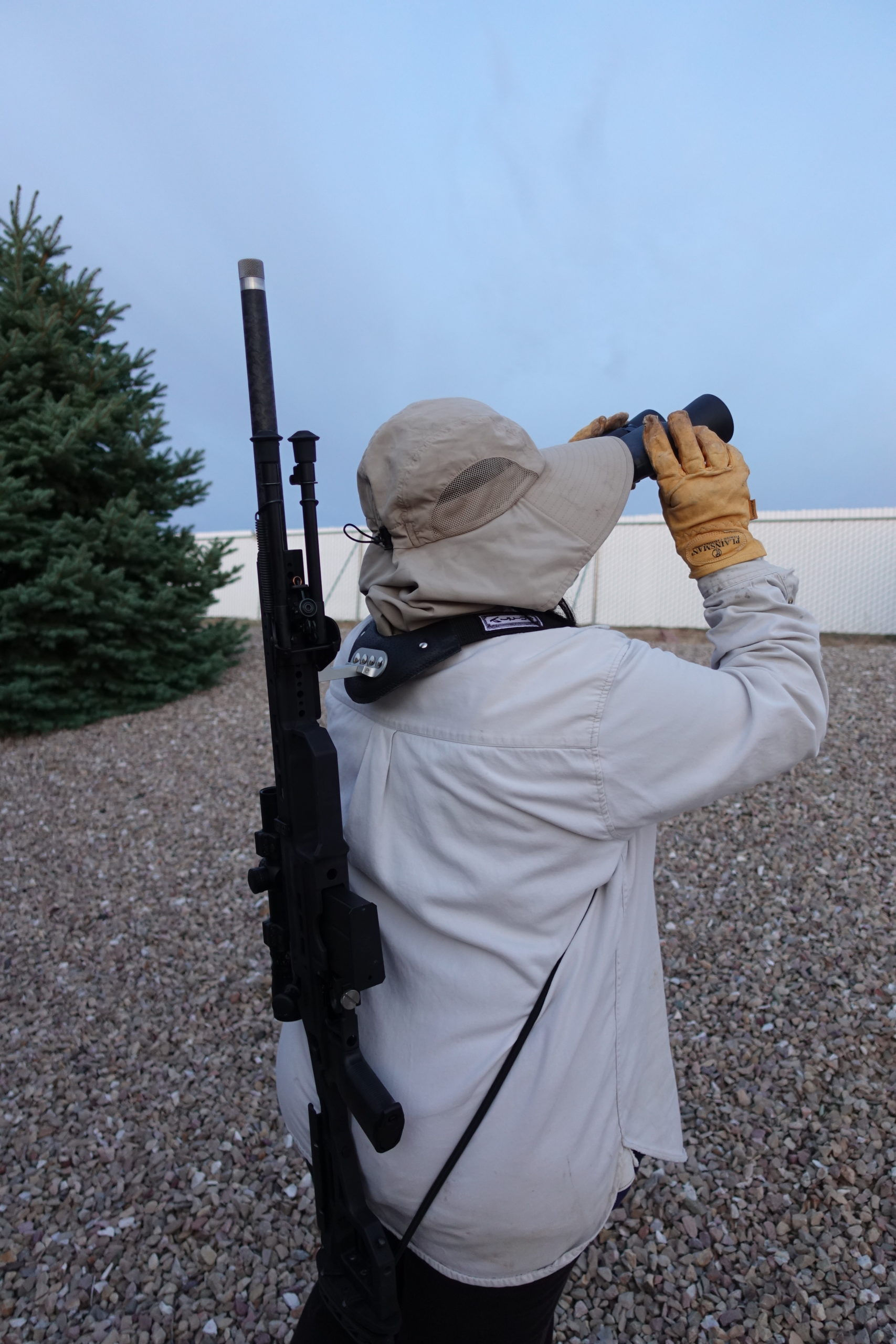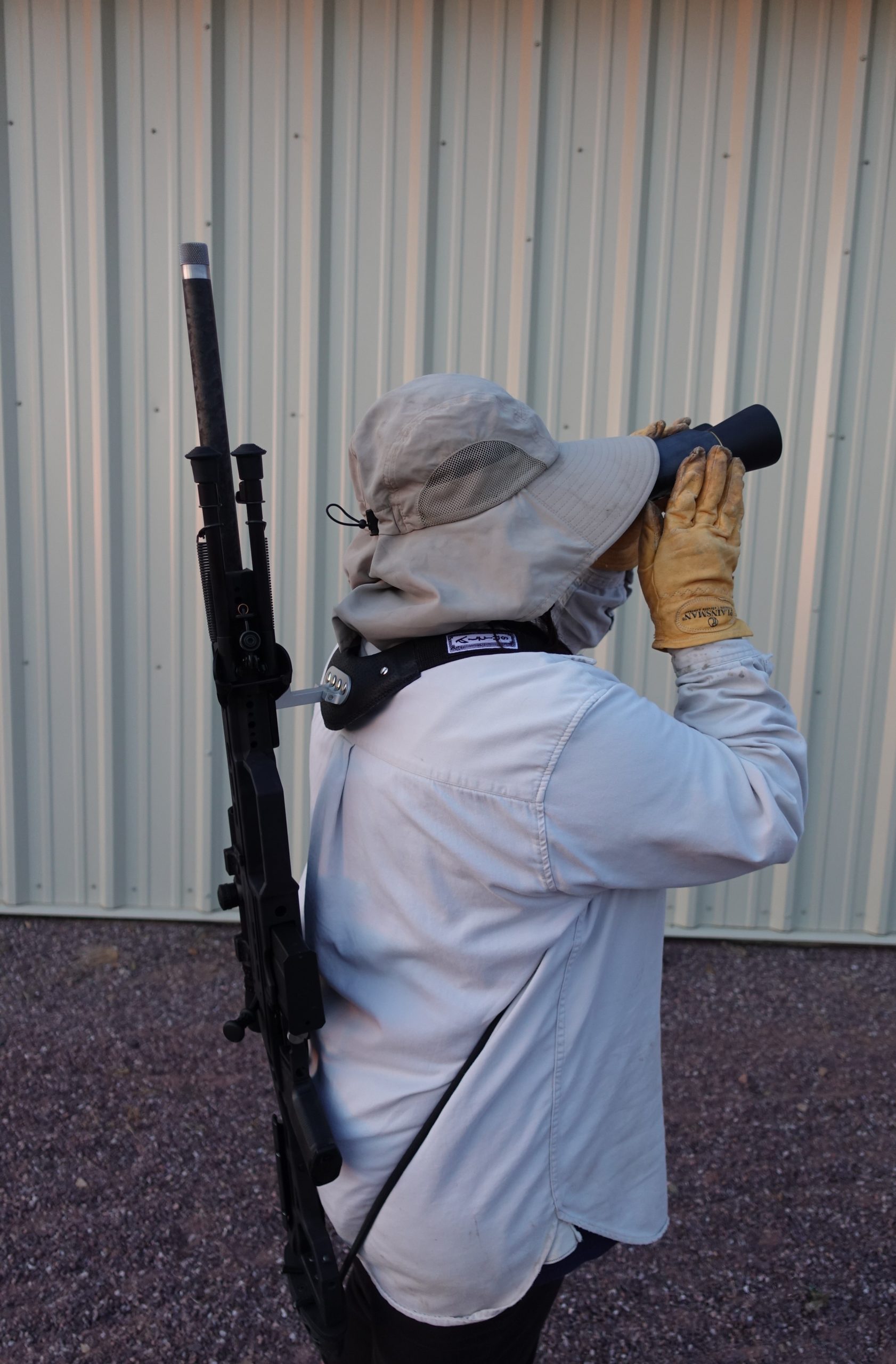 The Center of Back harness with rigid rifle stand-off does have to be specified at the beginning of a custom rifle build to assure all the correct anchor points are built into your custom rifle project. Cost varies with types of materials specified and type of rifle.
Safety Note:  For the highest level of safety, firearms should be carried un-cocked and with an empty chamber.
Good shooting,
Dave Lauck is the owner of D&L Sports, Inc., custom builder of several of the finest weapons found anywhere in the world and is recognized as the foremost expert on the 1911 platform. He has built custom 1911s for a long list of celebrities as well as President Donald Trump and was awarded "Pistolsmith of the Year" by American Pistolsmiths Guild in 2012. His AR-15 carbines have frequently been used among top-tier competitors and his sniper weapon system, the MR-30, was featured as the Black King Rifle in the TV Series Shooter.